Imhotep's Guide To Black Events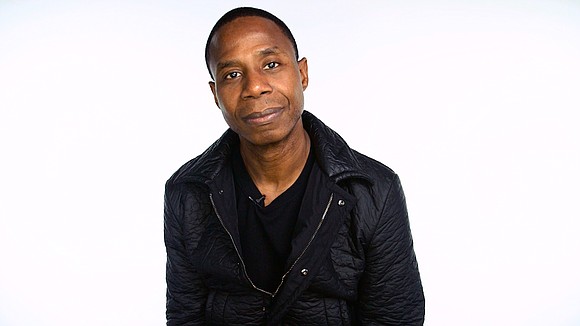 Greetings! Black Music Month 2018 kicks off with memories of Stevie Wonder and Aretha Franklin, singing at the burial of Temptations lead singer David Ruffin. Celebrate the music that gave America S.O.U.L.
THEATER
'Looking Through the Stained Glass Window" is a one-woman play by Evie Rhodes, acclaimed Black woman novelist turned playwright-director. The production is about trauma, AIDS and the rise of hip-hop. Coming to The Playroom Theater, 151 W. 46th St., New York, N.Y., between Eighth Avenue and Broadway, in Black Music Month, June 14 to June 17 and June 29 to July 1. Show times, 7:30 p.m. Visit rhodesenterprise @ventbrite.com.
The music of iconic disco diva Donna Summer comes to Broadway in "Summer: The Donna Summer Musical." The performance includes more than 20 well-known Summer hits. Starring Tony Award winner La Chanze, Anana Dubose and newcomer Storm Lever, who portray three different phases of Summer's life and career. Lunt-Fontanne Theatre, 205 W. 46th St., New York, N.Y. Call 212-379-0370 or visit luntfontannetheatre.tickets.com/.
From the creators of "Mama I Want to Sing," Vy Higginsen's Mama Foundation for the Arts proudly announces the brand-new 30th anniversary production of their acclaimed musical, "Let the Music Play…Gospel!" Now playing at the Dempsey Theater in Harlem,127 W. 127th St., between Lenox and Seventh avenues. Tickets are available by calling 212-280-1045 or through OvationTix at Mamafoundation.org. For more information, please visit mamafoundation.org.
"Chicago," the Tony Award-winning, record-breaking hit musical recently celebrating its 21st anniversary on Broadway, welcomes legendary singer-songwriter Valerie Simpson, making her Broadway debut in the role of Matron "Mama" Morton, at the Ambassador Theatre, 219 W. 49th St. For show information and tickets, call 212-239-6200 or visit telecharge.com.
"Sistas: The Musical," St. Luke's Theatre, 308 W. 46th St. (between Eighth and Ninth avenues), New York, N.Y. Now through June 24, 2018. For information, call 212-239-6200 or visit telecharge.com.
"Little Rock," written and directed by Rajendra Ramoon Maharaj. History called it heroism. They called it high school. The riveting true story of the Little Rock Nine, the first Black students to attend their city's formerly segregated Little Rock Central High School three years after the Brown v. Board of Education Supreme Court decision. Performances are set to begin Wednesday, May 30, for a limited run through Sept. 8, 2018, at the Sheen Center for Thought & Culture (18 Bleecker St.). Opening night Thursday, June 14, at 7 p.m. Visit littlerockplay.com or sheencenter.org.
JD Lawrence's "Harriet, Rosa & Me" is a thought-provoking, inspiring and witty theatrical presentation written and directed by the NAACP Legacy Award recipient, 8 p.m. at Paramount Hudson Valley Theater,1008 Brown St., Peekskill, N.Y. Tickets are available at the Door and on the website http://paramounthudsonvalley.com/events/black-girls. 
MUSIC

WBLS-FM is celebrating Black Music Month in June and kicking off 107 days to Circle of Sisters with the Eras of Music BMM Celebration. Come out for a night of music and dancing and celebrate the rich history of music though the eras of sound with various DJs. Cielos, 18 Little West 12th St., New York, N.Y. Call 212-654-0051 or visit Cieloclub.com. There is a nominal door charge to get in, and the first 107 people through the door get a free pair of tickets to Circle of Sisters, so get there early. Visit wbls.com.