Imhotep's Guide To Black Events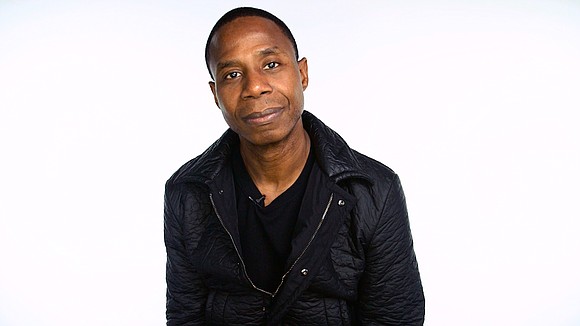 Blue Note Jazz Festival at Sony Hall, 235 W. 46th Street, New York, N.Y. For information on full artist lineup, call 212 997-5123 or visit www.sonyhall.com.
Harlem Gospel Choir Sunday Gospel Brunch, All You Can Eat Buffet, Sunday, June 3, and Sunday, June 10, at 1:30 p.m., Sony Hall, 235 W. 46th St., New York, N.Y. For information, call 212-997-5123 or visit www.sonyhall.com.
Dru Hill, Friday, June 8, at 8 p.m., Sony Hall, 235 W. 46th St., New York, N.Y. For information, call 212-997-5123 or visit www.sonyhall.com.
City Parks Foundation SummerStage presents Big Daddy Kane: Long Live the Kane 30th Anniversary. Music by the Finisher, DJ Mister Cee. Hosted by Doug E. Fresh. Ford Amphitheater at Coney Island, 3052 W. 21st St., Brooklyn, N.Y. For the full lineup of talent, visit fordtheatreconeyisland.com.
Late Night at the Apollo, Apollo Comedy Club, Thursday, June 7, and Apollo Music Café, Friday, June 8. DJ and bar 9 p.m. Showtime 10 p.m. Visit apollotheater.org.
Get ready for the biggest yacht party of the year, Father's Day Weekend! Soul on the Hudson with Jaheim, also starring Avanti. June 15 at Pier 40, Westside Highway and Houston Street (92 Hudson River Greenway). All aboard the Hornblower Infinity! For more information and to purchase VIP boarding passes, visit soulonthehudson.com.
FILM
The New York Chapter of the National Association of Kawaida Organizations in conjunction with the International African Arts Festival hosts three documentary films on education. Sunday. June 10, from 3 p.m. to 5 p.m. at 1360 Fulton St., Suite 401, in Restoration Plaza, Brooklyn, N.Y. Suggested minimum donation. Call 718-789-3284 or 718-638-6700.
COMEDY
The Off Color Comedy Tour features Keenan Ivory Wayans, Shawn Wayans, Tommy Davidson, David Alan Grier and Brooklyn Mike. Saturday, June 9, at the Ford Amphitheater at Coney Island Boardwalk, 3052 W. 21st St., Brooklyn, N.Y. Ford box office open noon to 6 p.m. Charge tickets by phone at 800-745-3000 or visit ticketmastr.com.
COMMUNITY
The 47th annual International African Arts Festival is back! Celebrating Dekawowo (Solidarity) Brooklyn's most beloved dedication of African culture and family, saluting Winne Mandela, Hugh Masekela, Dara Iman and Dr. Sam., June 30 to July 4, 2018. African marketplace, family friendly African world music from throughout the Diaspora, all day children's activities and play zone, first annual African World Documentary Film Festival, family friendly live performances and cultural entertainment, youth talent search, poetry, spoken word show, fashion show, African dance workshops, natural Black hair showcase, health fair for all ages, chess tournament, martial arts exhibitions and the annual IAA Festival Community Parade. For general information, for information on how to register as a vendor and for program updates, please email info@iaafestival.org or call 718-638-6701.
Hear Imhotep Gary Byrd on 107.5 WBLS-FM weekly with "Express Yourself," Sunday evenings from 7 p.m. to 9 p.m. and simulcast over WLIB 1190AM. The full show can also be heard on HD radio at WBLS-HD2 and at WBLS.com, WLIB.com and iHeartRadio. IGB is also heard on WBAI-FM 99.5 with Radio GBE: "The Global Black Experience" and "The Global Beat Experience," Fridays 6 p.m. to 8 p.m. Archived online at www.wbai.org. For bookings or to reach us about your GBEvent or for comments, email co-editor Nyerere, nyerere1@aol.com, find us at Imhotep Gary Byrd on Facebook or call 212-592-3279.