Less than 60 games in and Mets fans are already in Despair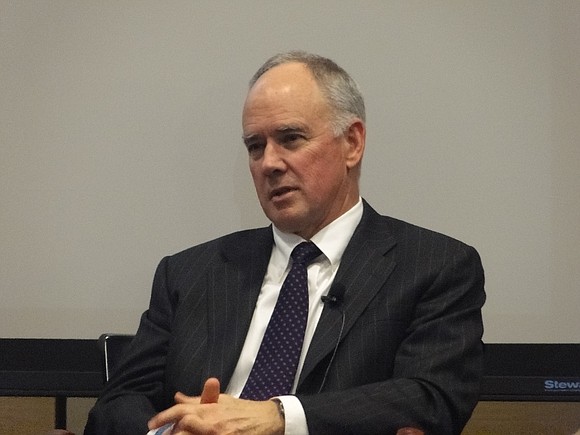 Many Mets fans have ascribed the role of clinical psychologist to this writer. For the record, I am not. However, I have become a sounding board for their justifiable venting about their beloved baseball team. 
As the Yankees continue to solidify their credentials as one of the favorites to win the World Series, flush with exceptional young talent as well as gifted veterans just entering their primes, the Mets have few promising youngsters under 25 and a shortage of experienced impact players with their best years ahead of them.
The result is at less than 60 games into this season, one would be hard- pressed to find an objective and realistic Mets fan who believes the team's present state engenders hope or their future is encouraging. "I've already given up," said Tomas Hernandez, a U.S. history teacher at a Bronx high school, whose passion for the Mets is palpable.
"We can't hit, our pitching is inconsistent, our players always seem to get hurt—geez!" said the 40-something-year-old lifelong Mets fan as he paused to recover between sets of bench presses during a recent early morning workout. "And I'm starting to think [Mets first-year manager Mikey] Callaway is in over his head."
Indeed, the Mets began the week ranked 27th out of 30 teams in Major League Baseball in batting, laboring with an average of .236 and an on-base plus slugging percentage of .697, one of the lowest in the sport.
In large part it's a result of their best position player, outfielder Yoenis Cespedes, having last played May 13 as he recovers from a strained right hip flexor. 
Couple the batting numbers with a team pitching ranking of 17th and it's obvious why the Mets were 27-31, fourth in National League East, 7.5 games behind the division-leading Atlanta Braves, when they hosted the Baltimore Orioles at Citi Field yesterday (Wednesday) afternoon. 
Hernandez and most Mets fans place the blame for the team's inadequacies squarely on the franchise's ownership by Fred Wilpon and his son Jeff Wilpon, and general manager Sandy Alderson. Despite the Mets having the 11th highest team payroll in baseball—$157,423,175 according to Spotrac.com—the perception is ownership is reluctant to spend the requisite amount of money to build a sustainable winner after making it to the World Series just three years ago.
The fact of the matter is the Mets have fallen back into mediocrity because they have failed to develop a strong farm system that produces all-stars at the Major League level and desirable assets who could be used to acquire high caliber players, the formula the Yankees have used to elevate themselves to World Series contenders.
With more than four months remaining in the season, it's shaping up to be a long, agonizing summer of baseball for Mets fans.