Make America Great Again—Trump Must Go! #71
6/7/2018, midnight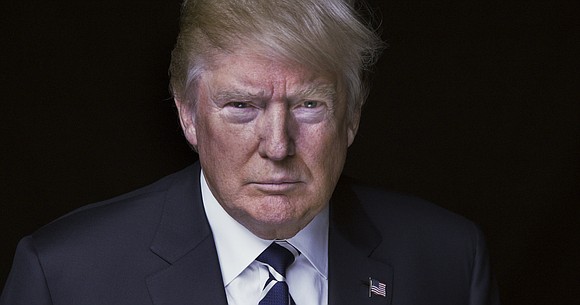 Watching Trump's lips move, often out of sync with the actual lyrics, during a rendition of the national anthem Tuesday was to witness again a tone-deaf leader. The disconnect was even more apparent after the song ended when Trump continued to be completely out of step with the NFL players who were disinvited to the celebration and why they choose to kneel.
"I want to take this opportunity to explain why young Americans stand for the national anthem," Trump said. "Maybe it's about time that we understood. We stand to honor our military and to honor our country and to remember the fallen heroes who never made it back home. We stand to show our love to our fellow citizens and our magnificent Constitution."
What Trump either fails or pretends not to understand is that the NFL players kneel not to dishonor or disrespect the flag or the country, but to express their outrage at the ceaseless police abuse and the killing of young Black men. Clearly some of them are kneeling to show their disgust with an administration that moves like lava when it comes to safeguarding our constitutional rights.
Wednesday, Trump was faced with another military-like situation when he signed a bill designed to help veterans establish a permanent community care program, improving the VA's home loan program, and other amenities. This will probably be a grin and bear moment for Trump because the bill is named after retiring Sen. John McCain, who Trump has disparaged and whose prisoner of war experience does not, in Trump's opinion, merit hero commendations.
And it will be interesting to see how Trump handles an iftar affair that marks the end of Ramadan's daily feast at sunset. Which Muslims will take part in the event is still undetermined, but there are many Muslim leaders who may do as the Eagles did and not attend, requesting respect from Trump rather than a meal.
As the Trump administration or regime embarks on its next 500 days, there may be no imminent collapse, but there are certainly signs that a change is on the horizon.
Most disheartening for the American public is an autocratic, egomaniacal leader with little regard for African-American dissenters, Muslim clerics or a military veteran who languished as a captive while that autocratic egomaniac partied far from danger.
We don't need to say more that to Make America Great Again—Trump Must Go!