Philadanco Takes a stand at Joyce Theater
Zita Allen | 6/7/2018, 12:09 p.m.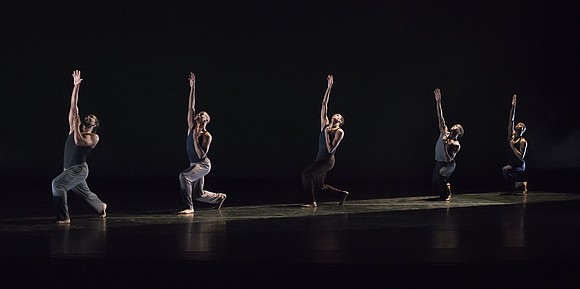 Philadanco takes a stand at the Joyce Theater
By ZITA ALLEN
Special to the AmNews
The Philadelphia Dance Company, better known as Philadanco, returns to New York City June 12-17 for its first full performance season at the Joyce Theater since 2012. Founder and Artistic Director Joan Myers Brown couldn't be happier.
"We've been in the city over the last couple of years at the Apollo, Harkness and SummerStage, but I wanted to get back to the Joyce Theater so their audiences don't forget us," Brown said of the Chelsea area's jewel-box theater known for presenting a jaw-dropping array of dance companies from all over the world, everything from South African choreographer Dada Masilo to Ballet Hispanico or Ballet du Grand Theatre de Geneve and Kyle Abraham's A.I.M.
Philadanco's upcoming season showcases both the company's impressive and impassioned dancers known for their take-no-prisoners energy and technique and choreography that includes contributions by an impressive array of emerging and established choreographers.
This season's program will open with the poetic "Folded Prism" by Vietnamese choreographer Thang Dao, who infuses beautiful imagery with a hypnotic score by John Levis, and the New York City premiere of Dawn Marie Bazemore's emotionally charged piece inspired by the events surrounding the Central Park Five incident entitled "A Movement for Five." Resident choreographer, the talented Christopher Huggins, also offers a poignant piece that provides a glimpse into America's unchanged socio-political landscape and its effects on Black and Brown bodies, with a dance entitled "New Fruit," a name that has an intended echo of the famous anti-lynching song "Strange Fruit." Closing the program is Philadanco alum and artist-in-residence Tommie-Waheed Evans' "With(in) Verse," which intertwines spirituality and sorrow with a message of deliverance.
Brown said that although over the years dancers have come and gone, the company continues to provide training that opens a host of doors to unique career opportunities. Brown pointed to such successful alumnae as the Alvin Ailey American Dance Theater's Hope Boykin and said, "I think I've contributed more dancers to the Ailey company than many other institutions with, of course, the exception of the Ailey School. And, while my roster of dancers has changed over the years, the company and its mission hasn't changed because I'm still here."
"Also, my use of emerging choreographers is what makes us different from a lot of the other companies," Brown added, drawing a distinction between Philadanco and some of the other well-known and highly respected regional modern dance companies such as Dallas Black Dance Theatre, Dayton Contemporary Dance Company, Cleo Parker Robinson Dance and others. "I've loved nurturing up-and-coming talent and a lot has come out of Philadanco and gone on to do good work. In fact, two of the works I'm bringing to the Joyce are from former Philadanco members—Dawn Marie Bazemore and Christopher Huggins."
Brown continued, "Bazemore's work shows a deep concern for social justice issues and the impact on young Black men. She's really good. I've had this piece for about five years and I wanted to do it at the Joyce to make a statement because hers is a poignant voice. The way she captures men's feelings is truly amazing."
Noting that she feels the country is once again in a politically charged era reminiscent of the one that spurred the creation of the Black Arts Movement and some of the most passionate and outspoken choreography, Brown applauds today's young choreographers for their sense of social responsibility. "You know when Talley Beatty, Rod Rodgers, Eleo Pomare and Fred Benjamin and others were doing it, it wasn't always accepted. When Philadanco first started, choreographers were making these passionate statements and often they were dismissed. Now, they're being embraced," she concluded. "Things have come full circle. This generation is stepping forward. They're not afraid to take risks and say what they [think] needs to be said, and I think that's important."