Soboye's styles and ODD's shapes for Resort '19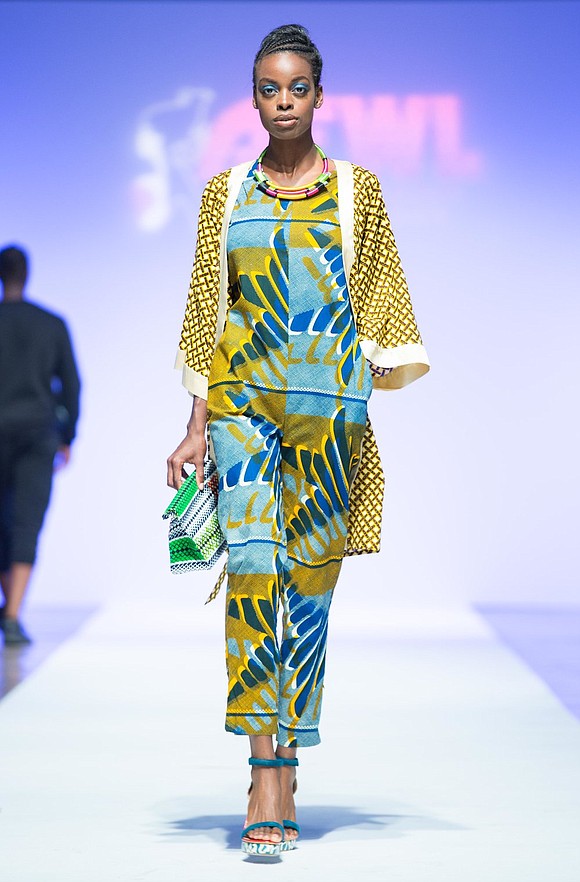 From Africa Fashion Day in Berlin, Soboye's show at Mercedes-Benz Fashion Week was a huge success. His fashion collection featured many traditional looks. Designer Samson Soboye, one of the few Black designers in the lineup, studied fashion communication and promotion at Central St. Martins School of Arts. After graduation he gained experience as an intern at British Vogue while working under Lucinda Chambers. Soboye did stints as a stylist for more than 10 years. He is also known for designing soft furnishings and some interiors. In 2002, he opened up his first shop for women and launched his label Soboye menswear in 2012.
For men and women, Soboye's styles are impeccably tailored. His cuts are superb. He prides himself on the excellent fit of his garments. He plays with colors, patterns and wild combinations that have become his trademark. When it comes to quality, Soboye is very fastidious. His clothes are exclusively produced in the U.K.
ODD was another outstanding collection at Mercedes Fashion Week Australia. Created by fashion design graduate Anna Jacobsen, the ODD brand is unafraid of expressing individuality. Jacobsen set out to create an audacious brand as her graduate collection grew. The company's aim is to inspire confidence in the wearer and empower women who dare to be different. ODD experiments with traditional tailoring techniques and a diversity of clever manipulations and treatments. The results are unique, quality garments.
The collection is filled with well-made garments that have a quirky, unconventional humor and a classic style. By pushing conventions, Jacobsen achieves designs that are eccentric and humorous. Her fashions are characterized by bright colors, interesting shapes, contrasting mixtures of fabrics and sexy pieces. These experimental designs were well-constructed in fine materials.