CUNY recognizes stellar students
Tyvan Burns | 6/14/2018, 5:08 p.m.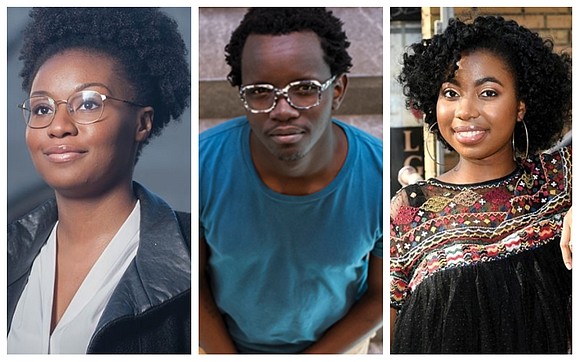 CUNYMatters, The City University of New York's news publication, recognized more than three dozen of their students who won some of the nation's most illustrious awards this academic year.
One of the many outstanding students was Joel Sati, a Kenya native who moved to the United States at the age of 9 and became a DACA recipient at 19. He graduated from City College and won the Paul & Daisy Soros Fellowship for New Americans, a postgraduate fellowship founded in 1997 that honors the contributions of immigrants to the United States.
"I felt incredibly elated," he said. "I also was relieved, as this was my third time applying. … It capped off a few good months for me professionally, as I had just been admitted to Yale Law School not long before."
During his experience at City College, Sati was in the Skadden, Arps Honors Program in Legal Studies and a recipient of the City College Fellowship, which prepares students to successfully pursue their legal careers, aiming to "diversify the legal profession." However, Sati revealed that part of his experience was "harrowing." Because he was ineligible for financial aid before being a DACA recipient, he faced the hardship of being homeless for a time in spring 2014. Unable to access entitlement funds, he experienced housing and food insecurities.
He personally feels that CCNY could have "espoused or at least advocated for policies that treated its undocumented community as part of the larger CCNY community and not as mere outcasts."
Sati overcame this taxing situation by "having a wonderful support system." He hopes undocumented people who are or will be CCNY students will not experience what he did.
After completing his Ph.D. and law degrees, Sati's goals are to become a law professor, philosopher and "public intellectual."
Another student who was recognized for outstanding accomplishments was Istou Diallo, a graduate of John Jay College of Criminal Justice, who won a Fulbright Fellowship to travel to India and study how women with disabilities deal with societal and political marginalization. Her inspiration comes from her own personal experience.
"I am a woman with a physical challenge myself and I did not really have direct role models that I could look up to," she said. Diallo's intention was to "normalize the study of ableism and influence open discussions where we not only unlearned the negative stigmas attached to disability, but also created an environment where all bodies are represented in uplifting lights."
At John Jay College of Criminal Justice, she majored in forensic psychology and minored in gender studies. She interned with the Manhattan Borough president and a former City Council speaker. She was introduced to a world of civic engagement and the importance of learning about the leaders in one's community and certain projects that provide an opportunity to influence the neighborhood in which one lives.
"While working at the City Council for then Speaker Melissa Mark-Viverito," Diallo explained, "I worked under the Participatory Budgeting initiative that allowed people in their own neighborhoods to have a say on how their tax dollars were spent in a very democratic way. It was truly amazing to see people in the community coming together and strategizing which projects they felt were necessary, creating the proposals for said projects and having everyone in the community voting for those projects." Diallo said it showed "that you do not, in most circumstances, need to be complacent when it comes to politics."