Daddy Rich wants folk to Go Africa Harlem Street Festival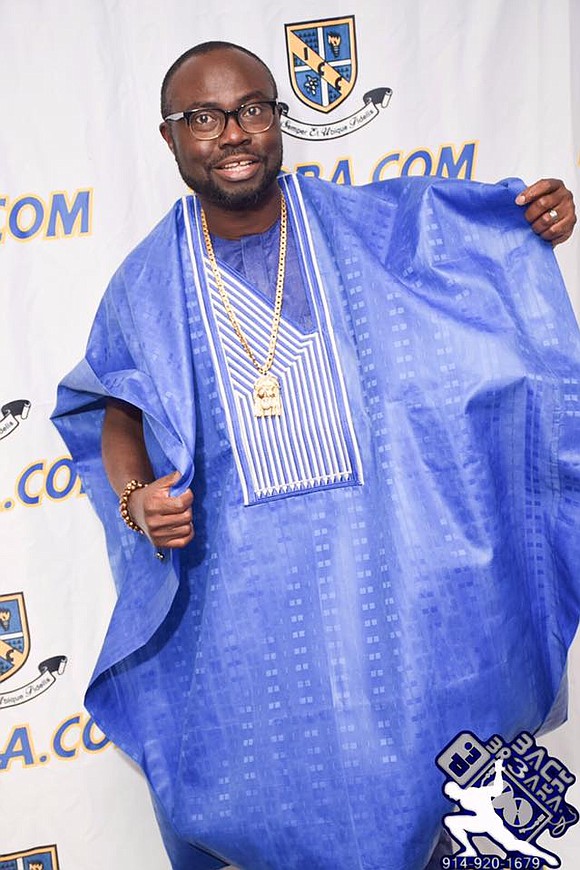 "African unity is what inspired us to host annual events and celebrations like the Go Africa Harlem Street Festival," said Richard "Daddyrich" Iyasere, a community organizer who says he is the "Enogie of New York."
He added, "Seeing so many people of the African origin in one place warms my heart. Africa has so much potential, and the only way we can achieve our goal is if we come together as one. Like they say, there is strength in unity. I preach and promote unity within the African community every day, and it just keeps motivating me to see us come together even more."
Starting at 10 a.m. July 14, the Go Africa Harlem Street Festival will take place on 116th Street between Seventh Avenue and Eighth Avenue. This annual festival will mark its third year. 
"The street festival is a celebration of Black diversity," said Iyasere. "We believe that this is one of best ways to showcase the talent of the entrepreneurs in our communities. There will be African and Caribbean merchants, performances from community cultural groups, consulates, embassies—a real, authentic performance from real Benin artists, too, and much more."
Iyasere also works with Dr. Dennie M. Beach, CEO of Go Africa Network, Go Africa Health LLC and African Union Expo LLC. The organizations all have a similar mission, which is to focus on the cultural, education, trade initiatives for African nations, the Caribbean and the U.S. 
Iyasere is originally from Edo State, Nigeria. He came to the states in the early 1990s. Within a decade, he was able to buy his first property and help other immigrants who struggled with settling in the U.S. 
Iyasere received his Bachelor of Science in Environmental Science from NYU. He currently works with the New York MTA as a system safety specialist. 
He also started his own entertainment company, DaddyRich Production. The mission behind the company is to bring entertainment events to a diverse audience in the New York City area. 
"My deep love and aspiration for my culture's art is what inspired me to start my own DaddyRich Production," said Iyasere. "With my company, I have many brought Nigerian and international musicians to perform in New York City to contribute to the rich cultural tapestry, and inform the larger NYC community about musical acts from Africa."
From Oct. 9 to Oct. 13, the Go Africa Trade Mission—Go Africa LLC, Go Africa Network Inc. and GoAfrica Health LLC — will visit cities in Nigeria to discuss trading partnerships with Nigerian and U.S. entrepreneurs. The aim of the Go Africa Trade Mission is to encourage partnerships between the U.S. and Nigeria and to create new milestones for Nigeria. Participants will be able to visit Lagos, Abuja and Calabar. Members of the organizations, U.S. elected officials and CEOs of various companies will take the trip. Representatives from Agility Warehouse/Distributions, Congressman Adriano Espaillat and New York State Assemblyman Michael Blake are scheduled to go. 
"It will be of greater benefit to every Nigerians, especially at a time like this when the country is preaching economic diversity, especially in the area of cacao and related facilities, cooperatives and partners, while also establishing a platform for import/export with local Nigerian firms and organizations to the U.S. and Caribbean Basin," said Iyasere.
For more information, contact Richard Iyasere at Daddyrich793@gmail.com, RIyasere@goafricanetwork.org or 646-463-1390.