Feds step in to help NYCHA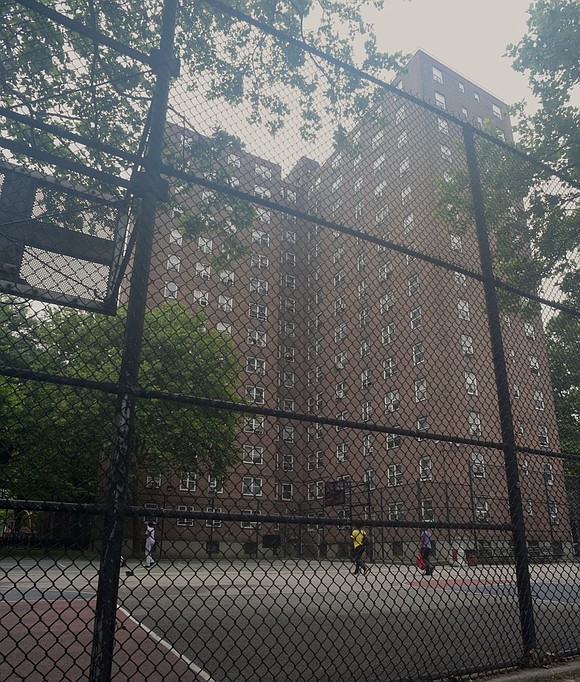 The New York City Housing Authority received a long overdue payday this week as the city reached a $2 billion settlement with the federal government to repair the city's crumbling public housing.
Monday, the U.S. attorney for the Southern District of New York, Geoffrey S. Berman, U.S. Department of Housing and Urban Development Secretary Ben Carson and others announced the simultaneous filing of a complaint against NYCHA and a proposed settlement agreement in the form of a consent decree.
The federal government alleges that NYCHA constantly violates basic federal health and safety regulations, including regulations to protect children from lead paint and other safety and sanitary violations.
The federal government is now requiring the city to provide $1.2 billion of additional capital funding to NYCHA over the next five years and $200 million every year after until all of the problems are fixed. There will also be a federal monitor over NYCHA for the next 10 years.
"NYCHA's failure to provide decent, safe and sanitary housing is simply unacceptable, and illegal," Berman said. "Children must be protected from toxic lead paint, apartments must be free of mold and pest infestations and developments must provide adequate heat in winter and elevator service."
Carson added that the move is "historic" and brings a new era to a culture far too many of NYCHA's more than 400,000 residents are suffering from.
"New York City and New York State are making an unprecedented commitment to put NYCHA on a new path," he said. "The cooperation of federal, state and city officials will vastly improve the living conditions for hundreds of thousands of New Yorkers who call NYCHA home."
NYCHA admitted to several scathing accusations in the consent decree, including giving staff a list of "Quick Fix Tips" to improve its Public Housing Assessment System inspection scores, leaving 80 percent of NYCHA residents with no heat this winter and not performing required lead paint risk assessment reevaluations since 2010.
Meanwhile at City Hall, Mayor Bill de Blasio was on damage control Monday during a news conference and very red-faced over the federal government's findings. The mayor called the situation a "pivotal moment" for New York City public housing.
"Even though my colleagues and I here did not create it, it is our job to fix it," he said. "And I want to be very clear when I ran for this office, I did not run for this office to continue a broken status quo. It will be my sacred mission to fix the reality in public housing and set the stage for additional improvements in the years after I have completed my term in office."
The mayor also offered an apology to NYCHA residents for his administration's constant failures and putting them at risk.
"I want to offer a joint apology and you can find out if the other people involved want to be part of it. I think the federal government owes them an apology, recent administrations going back 30 years owe them an apology," de Blasio said.