Feds step in to help NYCHA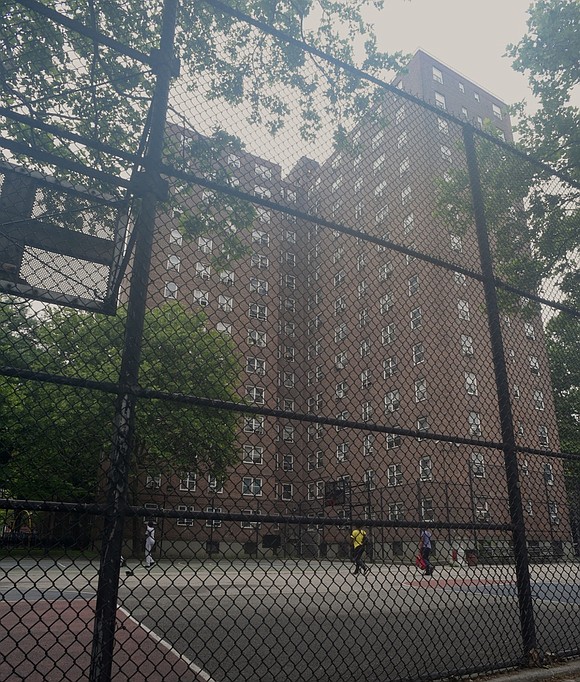 NYCHA has gone through roller coaster changes over the past nine months getting to this point.
The saga began in November 2017 when it was revealed that NYCHA not only failed to conduct lead paint safety inspections for four years beginning in 2013 but also lied about it to the federal government. The Department of Investigations said inspections were not done for 55,000 apartments.
A jury later awarded a Bronx mother $57 million after it found that NYCHA was responsible for elevated levels of lead in her daughter's blood while the two were living in Fort Independence Houses.
During the bone-chilling winter in January, headlines and TV cameras told stories of hundreds of NYCHA residents suffering with no heat or hot water in apartments. De Blasio announced he would invest $200 million to replace boilers.
In March, Gov. Andrew Cuomo got a firsthand look at how bad things were and pledged to invest $250 million in NYCHA. He also declared a state of emergency for the housing authority. Cuomo appointed a state monitor over NYCHA, who reportedly has been rescinded to make way for the federal monitor.
The embattled NYCHA Chairwoman Shola Olatoye finally stepped down in April after four years on the job. She was replaced by interim chair Stanley Brezenoff, 80.
"Today is a dark moment for public trust in government," said City Council Member Ritchie Torres, who also chairs the Council's Committee of Oversight and Investigations. "The mismanagement of NYCHA, as well as the attempt by the de Blasio administration to mislead the public about the full nature and extent of that mismanagement, will be remembered as a blight on the legacy of our current mayor and those who came before him."
While politicians and heads of federal agencies are the ones making major decisions about what happens in NYCHA, it's the residents who get the end result.
Just last week, members of the organization Community Voices Heard staged a rally outside City Hall with City Council members calling for an annual investment of $1 billion in capital funding for NYCHA.
In a statement, the organization said it was "excited" to learn about the $2.2 billion investment and added that it would help the city economically in the long run. They also said that NYCHA tenants should have a seat at the table when it comes to any oversight.
"This investment can and should act as an economic stimulator that allows New Yorkers to participate in fixing NYCHA's infrastructure for the next generation for working families," CVH said. "Oversight of these funds is a critical part of this investment, and we maintain that a resident-led Tenant Oversight Council is the best method to ensure accountability."
In March, NYCHA tenant leaders told stories about the conditions in public housing and made allegations of mismanagement. When asked about the federal government stepping in, they weren't very impressed.
"This feels like a slap in the face," said Frederick Douglass Houses Tenant Association President Carmen Quinones. "We still wanted residents to monitor and oversee the $2.2 billion over the next 10 years and we won't see anything. There is political warfare between the governor and the mayor but meanwhile people are dying and suffering."
John Adams Houses Tenant Association President Ronald Topping said that although the federal government's involvement is a new approach, he's skeptical because residents have been ignored for decades.
"I'm partially optimistic but not fully," Topping said. "These things are just said and nothing has actually happened. There's always an attack on economically challenged people whatever the agenda is."
Topping added that NYCHA residents in the Bronx are holding a protest march June 23 starting at 11 a.m. at John Adams Houses. Residents and advocates will march through three public housing developments in the South Bronx before holding a rally back at Adams Houses.