George Coleman, J.D Allen,King of Stage,' Asinamali
Ron Scott | 6/14/2018, 11:55 a.m.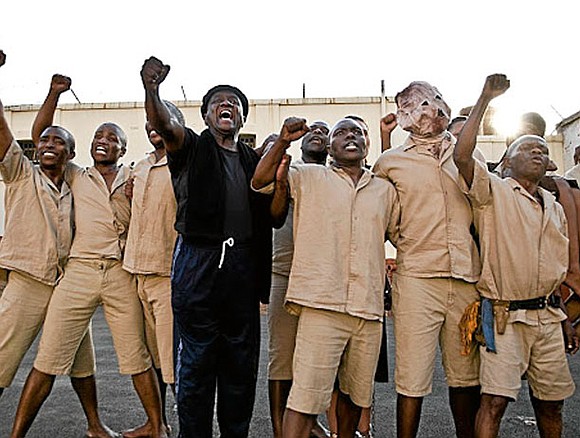 Since VTY started its jazz series, Sunday Serenade, at the West End Lounge on the Upper West Side (955 West End Ave. at 107th Street), it seems to be having a resurgence of popularity reminiscent of earlier times.
June 17, for its Father's Day special, VTY will feature the elder statesman saxophonist George Coleman's quartet, with pianist Mike LaDonne, bassist Eric Wheeler and drummer George Coleman Jr.
Coleman's reputation as the A-list saxophonist goes back to his days with vibraphonist Lionel Hampton and his unforgettable stints with Miles Davis, Herbie Hancock and Jimmy Smith. Such credits assure that the afternoon will be a furious combustion of swinging music fit for any super DAD.
The music jumps from 4 p.m. to 6:45 p.m. with two sets. For information and reservations, call 917-882-9539.
The tenor saxophonist and composer J.D. Allen is at the zenith of the jazz saxophone scale, which isn't difficult to understand when you hear him play. He has a big bold tone like Sonny Rollins that runs through your soul, and then you are hooked.
June 18, Allen will celebrate his latest CD "Love Stone" (Savant/HighNote Records), at LPR presents at Nublu (151 Avenue C) on Manhattan's Lower East Side, with two shows at 8 p.m. and 10 p.m.
Allen will be joined by his longtime committed crew of bassist Gregg August and drummer Rudy Royston, who also appear with him on this latest release. The intuitive trio will be missing the guitarist Liberty Ellman, who was a wonderful asset on this recording.
This show will be the Big Apple's first opportunity to hear live Allen's CD debut "Love Stone" collection of ballads that gives him an extended opportunity to spread a little tenderness as he offers his interpretation of standards such as "Until the Real Thing Comes Along." This CD is Allen's 12th as a leader. I'm still listening to his 2016 release, "Americana," also on Savant.
For ticket information, visit nublu.net.
Woodie King Jr. is a living legend, but that overused noun is almost unbefitting for someone of his caliber, who is the most prominent Black producer of the 20th and 21st century in Black theater. In this homogenized society, where lies are built on lies that make every attempt to become reality, King's productions have always represented a creative force that preached the truth.
In 2017, Juney Smith of Rainbow Media Group and Reed R. McCants of Black History Mini Docs partnered to film a feature-length documentary "King of Stage," the story of theater producer Woodie King Jr., the Baldwin Springs, Ala. native who introduced the community and general public to more than 300 productions, including "For Colored Girls Who Considered Suicide/When the Rainbow Is Enuf," "What the Wine Sellers Buy" and "Checkmates." He is also the founder and producing director of the New Federal Theatre.
The film was so successful last year that it returns June 18 by popular demand to the Dwyer Cultural Center, (258 St. Nicholas Ave. at 123rd Street bet. St. Nicholas Avenue & Fredrick Douglas Boulevard) where all the hoopla and critical acclaim began.