Tonys: 'Once on This Island' won, but Black nominees didn't fare as well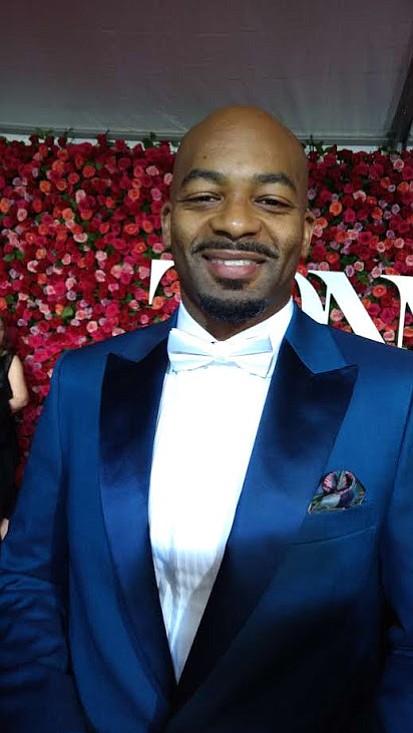 Leguizamo thanked his wife Justine, daughter Alegra, son Lucas and his mom. He stated that single mothers are "superheroes."
He became choked up and wept as he told everyone, "Never forget the 1,500 missing Latin immigrant babies in detention, the 4,645 dead American citizens in Puerto Rico."
Hispanic-American Lindsay Mendez won the featured actress in a musical Tony for "Carousel." She is definitely a perfect example of nontraditional casting working out incredibly well.
"When I moved here, there weren't that many Latina actresses on Broadway," she said. "When I auditioned for 'Carousel' they told me no…but somehow things always come back around in one way or another."
Addressing other young minority actresses, she said, "Just because you're a minority doesn't mean you just have to play roles that are only for minorities. I love getting to play this crazy Maine girl from New England, an accent I never thought I'd ever have to learn. I've been able to play so many roles where my ethnicity wasn't defined. So, my advice would be, don't put yourself in a box."
A common theme throughout the Tonys, voiced by the award winners and in some cases presenters, involved anti-Trump messages. "Angels in America," which tells the story of the health crisis in the gay community—a community not supported by the current administration—won three Tonys, one for Best Revival of a Play. The play's creator, Tony Kushner, was quick to state that we need to go to the polls in November, vote the Republicans out and get this president out before he destroys us.
The Tonys recognized LaMama Theater in New York with the Regional Theater Special Award. It was wonderful for an off-Broadway venue to be acknowledged.
Even though the nominated African-American stars didn't win, make it your business to support the shows these performers are in, from "The Iceman Cometh" to "Summer: The Donna Summer Musical" and "Children of a Lesser God." Unfortunately, "Lobby Hero" and "Saint Joan" have closed.