URBAN AGENDA: Mayor Takes Aim at Segregated Elite High Schools
David R. Jones, Esq., President and CEO of the Community Service Society of New York | 6/14/2018, midnight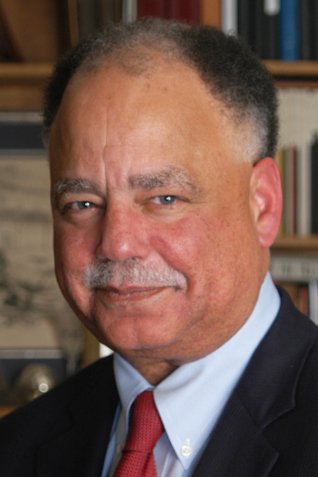 On Sunday, June 3, 2018, a couple hundred of us gathered in the gymnasium of a middle school in East New York to join Mayor Bill de Blasio as he announced his plans to change admissions policies at New York City's Specialized High Schools. Readers of this column will know that I have taken a keen interest in this issue, and taken the Mayor to task several times for not addressing the extreme racial disparities in enrollment at these elite public high schools. So, I was happy to stand alongside him, hear his plans, and offer my support.

As my organization and others have documented, enrollment at these schools has been a symbol of everything that is wrong with our public education system.
In a city where two thirds of students are black or Latino, these students comprised just nine percent of those getting offers to the specialized high schools. And at the most esteemed schools themselves, the numbers were even worse: about one percent of students receiving offers to Stuyvesant high school this year were black.

And why? Because these elite high schools rely on a single, separate test, the SHSAT, for their admissions. A test without a passing score, but rather a Hunger Games-style citywide competition, in which the students that are able to spend (waste, really) thousands of hours and multiple summers preparing for this one exam (I'm not exaggerating here), are able to gain entry. And the best students, valedictorians and salutatorians, among them, without the resources to compete, are left out each year.
Admitting students solely based on a one-day, single, high-stakes exam is patently unfair because even if a student does really well that doesn't matter if his or her peers, who have more resources to do test prep – costing about $1,400 per summer session – score higher. Not to mention the fact that these tests are not reliable predictors of how students perform in the classroom.
Our public institutions exist to support all people, and public education should be no different when it comes to offering opportunity to every student. And even for those students who do gain entry to specialized high schools, it's a tragedy that they are wasting so much time studying for a ridiculous exam. They could be doing countless other worthwhile things, like pursuing hobbies, community service, and maybe even organizing their fellow students to improve the lives of all New Yorkers.
We are pleased that the Mayor's plan is based in large part on our research. His proposal has two parts. First, he is a planning to expand the Discovery program, targeting high achieving, low income students from underserved communities whose SHSAT scores just miss the cutoff to gain entry through an intensive summer institute. That is completely under the mayor's control, can be enacted immediately, and will increase the numbers of black and Latino offers. But the bigger part of the proposal is to do away with the SHSAT and replace it with a percentage plan, very similar to the one my organization has proposed, in which offers to these schools will be made to the top students from every middle school across the city, assuming they meet a citywide bar for excellence.