Eston Hemings, an accomplished musician and cabinetmaker
Herb Boyd | 6/21/2018, 12:51 p.m.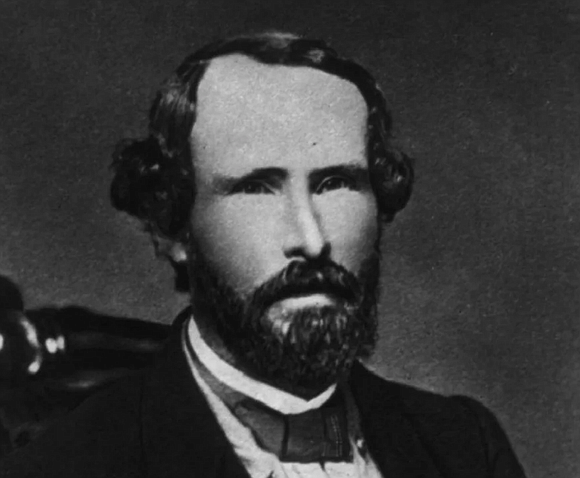 All the fanfare surrounding the opening of the Sally Hemings exhibit at the Thomas Jefferson Monticello estate in Virginia last week finally gives recognition to the slave woman who was the mother of four surviving children by Jefferson. Much of the information about Sally on display at the exhibit was obtained from the memoir of Madison, her eldest son.
But the focus here is on Eston, Sally's other son by Jefferson, who went on to distinguish himself as a carpenter and musician. He was born in 1805 and by the time he was 22 he was freed and used the woodworking skills learned from his uncle to make a living. He and his brother, who was also freed upon Jefferson's death, left Monticello with their mother and settled in Charlottesville. They used their carpentry ability to build a home on land they had purchased.
In 1832, Eston married a free woman of color, Julia Ann Isaacs. She was the daughter of David Isaacs, a successful Jewish merchant from Germany, and Nancy West, the daughter of former slave Priscilla and her white master Thomas West. The couple had three children—John Wayles Hemings, born in 1835; Anne Wayles Hemings, born in 1836; and Beverley Frederick Hemings, born in 1838.
Shortly after Beverley's birth, they sold their property and moved to Chillicothe, Ohio. Along with his building trade skills, Eston established himself as a very accomplished musician on violin and a caller at square dances.
Here is how one spectator recalled his physical and musical prowess: "Eston Hemings, the Ben Hunter of that day, was a fine looking man, very slightly colored, of large size and said to have been a natural son of Thomas Jefferson, but I never went very much on that story, although I have seen a life of Jefferson in which the name of Hemings is given as one of the household, and I have no doubt that his mother was a slave of Mr. Jefferson's. He built, I think, and lived in the brick house on Paint Street… His wife was a fine looking woman and either of them would have had little difficulty in passing as white people, but a nigger was a nigger in those days and that settled it. He was in demand in all the neighboring towns in the winter season, and Circleville, Lancaster, Portsmouth and Columbus frequently sought his services. When he left Chillicothe it was for the West, and I recollect hearing that one of his sons was at one time a member of the Legislature of a western state."
Eston indeed moved west from Ohio to Wisconsin by mid-century and by then had changed his surname to Jefferson. In this new location, Eston was in demand as a cabinetmaker.
Very little mention is given Eston in his brother's memoir, other than the various places he lived, his marriage and his death in 1856.
A reflection published in a Chillicothe paper in 1902 adds to Eston's profile:
"About 60 years ago," the article began, "there came from Monticello, Virginia, to Chillicothe, a remarkably fine looking colored man and his family. Eston Hemings was of a light bronze color, a little over 6 feet tall, well proportioned, very erect and dignified; his nearly straight hair showed a tint of auburn, and his face, indistinct suggestion of freckles. Quiet, unobtrusive, polite and decidedly intelligent, he was soon very well and favorably known to all classes of our citizens, for his personal appearance and gentlemanly manners attracted everybody's attention to him. And when it was rumored that Eston Hemings was a natural son of President Thomas Jefferson, a good many people accepted the story as truth, from the intrinsic evidence of his striking resemblance to Jefferson. So striking was the likeness, that on one occasion the writer of this sketch, in company with the late Addison Poarson, Edward Adams, Gen. James Ryan and Seneca W. Ely, while going from Pennsylvania Avenue to the White House, came upon the bronze statue of Jefferson, which is located upon the broad walk leading from the avenue to the mansion.