Lost Coltrane set for release after 55 years
Jordannah Elizabeth | 6/21/2018, 1:06 p.m.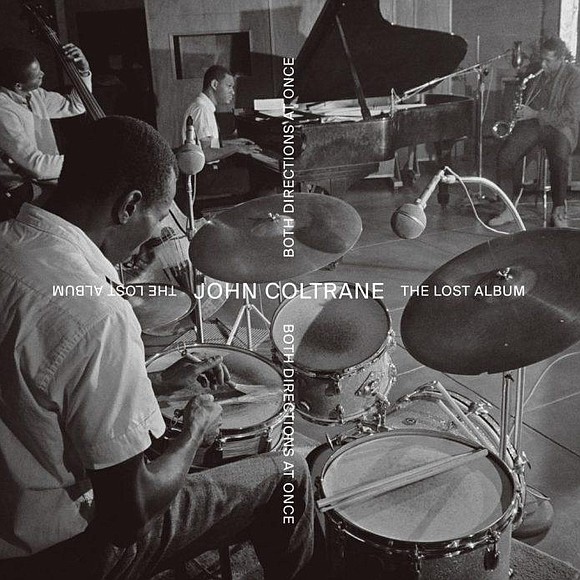 The word is out: a lost John Coltrane album has been recovered and is set for release June 29 by Impulse! Records. "Both Directions at Once: The Lost Album," is a seven-track collection of never-before-heard music.
Okayplayer.com reported, "Although the master tape was thought to have been lost and likely destroyed in the early 1970s, turns out that Coltrane had gone home with the album recorded onto a reference tape, which ended up in the possession of his first wife, Naima. Impulse! approached her family to release the music from the reference tape, which was still in good condition."
The album is said to be closer to what he and his quartet would perform live. Pianist and scholar, Lewis Porter told The New York Times after being handed and early copy of the recordings, "...on this newly discovered collection, we hear something close to the breadth of what Coltrane and his associates were delivering onstage. You get a lot of that musical meat, but in a context that will be more accessible to a lot of listeners."
After the Coltrane family, particularly Ravi and his sister, jazz singer Michelle, went on a tour to celebrate the release of a collection of their mother Alice Coltrane's music, "World Spirituality Classics 1: The Ecstatic Music of Alice Coltrane Turiyasangitananda," which was released in March 2017 by Talking Heads singer David Byrne's label, Luaka Bop, they'll continue to be busy sharing insights on this new release from their father. According the The New York Times, Ravi helped "prepare" the new album, "Both Directions at Once: The Lost Album," telling the outlet, "
"In 1963, all these musicians are reaching some of the heights of their musical powers...On this record, you do get a sense of John with one foot in the past and one foot headed toward his future."
Standard edition tracklist:
"Untitled Original 11383"
"Nature Boy"
"Untitled Original 11386"
"Vilia"
"Impressions"
"Slow Blues"
"One Up, One Down"
Deluxe edition tracklist:
CD1
"Untitled Original 11383 (Take 1)"
"Nature Boy"
"Untitled Original 11386 (Take 1)"
"Vilia (Take 3)"
"Impressions (Take 3)"
"Slow Blues"
"One Up, One Down (Take 1)"
CD2
"Vilia (Take 5)"
"Impressions (Take 1)"
"Impressions (Take 2)"
"Impressions (Take 4)"
"Untitled Original 11386"
"Untitled Original 11386"
"One Up, One Down (Take 6)"