The power of hope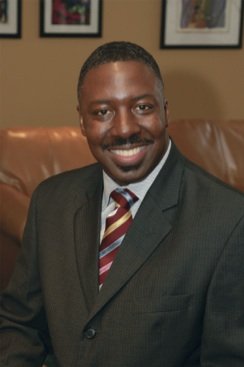 I recently attended a Teamsters conference. It was billed as "A Weekend With the Teamsters," focused on education and reflection. It was held in Milwaukee, Wis.
Here I was, in Milwaukee—the birthplace of collective bargaining for public employees—now headed by a governor, Scott Walker, who successfully fought to make this a "Right to Work" state by arguing, "We can no longer live in a society where public employees are the 'haves' and the tax payers, who foot the bill, are the 'have nots.'
Walker is a man with presidential aspirations, who enthusiastically boasted to a billionaire supporter—and was captured on video—saying that "Right to Work" is just the beginning of his plan to destroy unions. He said, "The first step is, we're going to deal with collective bargaining for all public-employees because you use divide and conquer." For his efforts, like-minded Rush Limbaugh said about Walker, "The Republican Party has a demonstrated, genuine hero and potential star in its ranks."
My union, Local 237, is the largest public sector union in the International Brotherhood of Teamsters. I must admit that the irony of the moment did not escape me.
Now let's not forget that the whole concept of "Right to Work" has racist origins. William Ruggles, working as a reporter for The Dallas Morning News, was horrified by rise the in the number of union members. Spurred on by the New Deal and labor shortages caused by World War II, union membership quadrupled from 1935 to 1947. By the mid-1950s, more than one-third of all workers belonged to a union. To help counter the growing strength of unions that accompanied the growth in membership, Ruggles wrote an editorial in 1941 proposing a constitutional amendment to prohibit workers from having to pay union dues to hold a job. The editorial caught the eye of Vance Muse, who offered to have his political organization, Christian American Association, advance the cause. Muse, an unapologetic racist feared that unions fostered race-mixing. He said, "I am a Southerner and for white supremacy. … White women and white men will be forced into organizations with Black African apes, whom they will have to call 'brother' or lose their jobs." Muse's efforts were successful, and by 1947, more than 10 Southern states had "Right to Work" laws.
That is the world of Scott Walker and so many other big-money union bashers and union busters who worked hard to bring union membership to an all-time low of only 11 percent by 2014. Their special target is the public sector worker. We have been used as scapegoats for America's economic problems.
Trust me, we are not the "haves!" Just ask the school safety agent, or the police officer working in a homeless shelter, or a NYCHA worker who also lives in public housing. Most of them are African-Americans and Latinos. Many live from paycheck to paycheck. Some are single moms and a few even live in homeless shelters here in a city of vast, unequal wealth that has increasingly made them the "have nots."