Being Black and abroad
Denver Regine Lark | 6/22/2018, 11:15 a.m.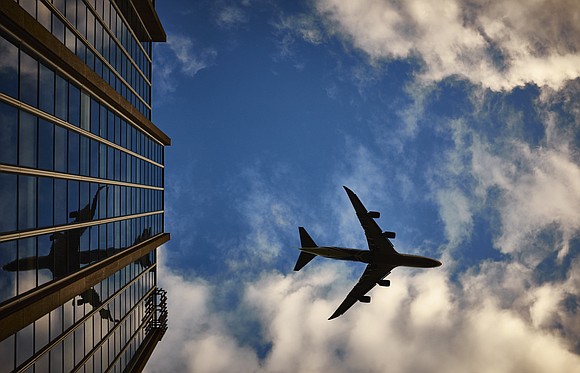 It is said that the lack of mi­nori­ties that study abroad is slim to none. I have had a first hand experience has I have studied in over three countries and visited more than 13 countries in as little as five months.
I have had the priv­i­lege of study­ing abroad as a Nel­son Man­dela Global Scholar through CIEE (Coun­cil on In­ter­na­tional Ed­u­ca­tional Ex­change) this spring and I can say that it has been an as­ton­ish­ing ex­pe­ri­ence. My pro­gram was not your typ­i­cal one lo­ca­tion study abroad pro­gram. As a Nelson Mandela Global Scholar I began studying in Paris, France, then Cape Town, South Africa and finally London, England. Each country offered new experiences and opportunities.
Although I met many different people from many walks of life one thing remained the same no one looked like me. Few were fe­males, few were black, and fewer were black males. But why is this? Is it because we don't want to? Are we scared? Or is just that we think we can't travel? Well I have proven all of these thoughts wrong by doing just that and traveling! Lets not forget to mention not only did I study abroad but also conducted numerous solo trips. Af­ter talk­ing to many black stu­dents and black fac­ulty in many of my study lo­ca­tions the an­swers all re­main around my as­sump­tions.
Fortunately despite the negatives there were many positives to my experience. I was able to find many na­tive foods, and ex­cur­sion as well as ones that were sim­i­lar back home. This bal­ance al­lowed me to learn and live in a new cul­ture as well as not get home­sick as many things were sim­i­lar. Paris was my first time in Eu­rope and boy was It a cul­ture shock! From the lan­guage, food, and over­all cul­ture it took time to get used to.
Fortunately Paris although unexpected had a African di­as­pora given that it is very close to the African con­ti­nent. Al­though many peo­ple looked like me, I had to re­al­ize that they were not like me. They were not "African Americans" but identified as something else. Yes, our an­ces­tors may be sim­i­lar but could you clas­sify your­self as a "Black Amer­i­can?" No, not at all. This ques­tion was one that I came across in Eng­land and sur­pris­ingly, even in South Africa.
This dis­tinc­tion could not be made by our ap­pear­ance, but it was once we spoke that we were quickly asked not where we were from im­me­di­ately peo­ple made the as­sump­tion that we were Amer­i­cans.
We soon were questioned about our po­lit­i­cal be­liefs, eco­nomic stat­ues and rea­son­ing for study­ing abroad in South Africa. Many times peo­ple were happy and thrilled to meet black Amer­i­cans, es­pe­cially meeting women who were seek­ing an ed­u­ca­tion. On the other hand, we would hear com­ments like "you left your broth­ers and sis­ters to suf­fer and die as you went to live with the white man." We found these things quite strange when we would visit town­ships.
This unfortunate relationship was due to the many years of so­cial dis­par­i­ties that my­self and many of my peers who looked like me ran into from the apartheid era. We were not cat­e­go­rized or judged by how we looked but where we were from. We soon learned that certain words like the "N" word that has a viral connotation here in the US has the same one in the South Africa as it is highly used in pop culture. I was quite surprised as I walked through remote townships and heard the latest Billboard 100 songs being sung by children of all ages.
All my of my experiences came to a forefront when we were taken to visit a township in Soweto. Upon arrival we were warned that the lit­tle ba­bies who are con­sid­ered our broth­ers and sis­ters would not pay us any mind when we ar­rive with white peo­ple and would run and play with them be­cause they be­lieve since they are in their homes that they are not what is re­ferred to as the "en­emy." Such sit­u­a­tions forced us not to be able to com­ment and con­tinue to con­ver­sa­tions but stray away from the re­al­ity of such.
As I continued to travel with others and on my own I always kept in mind that I was not only an Amer­i­can, but a Black fe­male at a cru­cial time in pol­i­tics where many peo­ple in other coun­tries would pray on such vul­ner­a­bil­ity. I soon learned that the leap of faith I took to travel would inspire others of my age, gender, and race to do the same.