Chipotle to open first Harlem location
Denver Regine Lark | 6/22/2018, 11:11 a.m.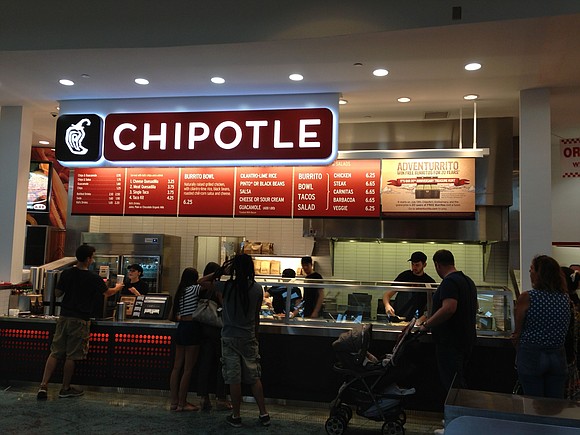 Chipotle Mexican Grill is set to open its first Harlem location on West 125th Street and Malcolm X Boulevard.
The 2,500-square-foot space will be the chain's third restaurant located in the area. The other two restaurants are located near the Columbia University Campus and by Columbia University Medical Center in Washington Heights.
"Chipotle is thrilled to open in Harlem, making it easier for residents to enjoy wholesome food from real, fresh ingredients every day." According to a 125th Street Business Improvement press release. "Chipotle offers a focused menu of burritos, tacos, burrito bowls, and salads made from natural, fresh ingredients. By preparing, cooking, and serving nutritious food, Chipotle fulfills its purpose to cultivate nourished communities where wholesome food is enjoyed every day."
The location was suppose to open on Tuesday, June 26, however, officials from the 125th BID announced Monday that there was a delay and a new date has not been set.
The chain will have to compete with many locally-owned Mexican restaurants in the area.
Harlem Taco & Bowl Company, located on Frederick Douglass Blvd, offers an Asian Fusion as well as a Latin American twist for a variety of foods including tacos, burritos, and nachos.
Cantina Taqueria and Tequila Bar, located on Lenox Avenue, offers the city's happy hour lovers many options between there two locations in Harlem and Central Park. Some of the offers include a daily happy hour and food specials.