Former NAACP President Jealous wins Dem gov nomination in Maryland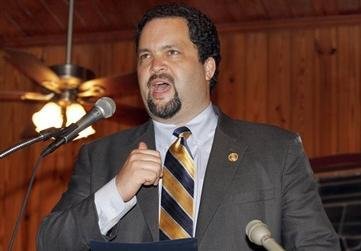 Former NAACP President Ben Jealous won the Maryland Democratic nomination for governor on Tuesday, giving him a shot at becoming the state's first Black governor and setting up a battle between the progressive candidate and a popular Republican incumbent.
Jealous beat Prince George's County Executive Rushern Baker in the crowded primary. In November, Jealous faces Gov. Larry Hogan, who hopes to become the first GOP governor re-elected in Maryland since 1954. Hogan was unchallenged for his party's nomination.