Alexandria Ocasio-Cortez highlights federal primary night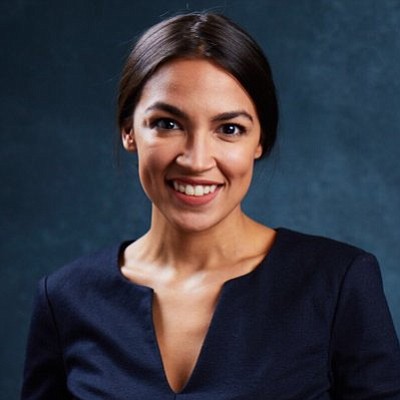 It stunned everyone…including the candidate.
In a stunning upset, Alexandria Ocasio-Cortez defeated Congressman Joe Crowley in the Democratic primary for the 14th Congressional District, which includes parts of the Bronx and Queens.
Crowley sent a surrogate to debate Cortez instead of showing up himself. Now, his constituents will be seeing even less of him.
"This victory tonight belongs to each and every single person in this room," said Cortez, a former Bernie Sanders volunteer, during her victory speech Tuesday night. "This room won this seat. Every person out here this evening changed America tonight. What I want to make very, very clear is that this is not the end. It is the beginning…because the message that we sent the world tonight is that it is not OK to serve donors before your community."
Organizations such as MoveOn, Bronx Progressives, the Black Lives Caucus and The People for Bernie (an organization looking to continue the spirit of presidential candidate Bernie Sanders' campaign) endorsed Ocasio for Congress.
Progressive organizations and candidates were quick to praise Cortez for her victory. Democracy for America Chair Jim Dean chalked up the upset to someone who knew who the people in her district were and was meeting them on their own terms.
"Alexandria Ocasio-Cortez' stunning victory tonight is the clearest demonstration yet that when candidates welcome the New American majority of people of color and white progressive voters and run on a bold, visionary, inclusive populist agenda tremendous change is possible," said Dean in a statement. "Alexandria Ocasio-Cortez and the army of grassroots volunteers who delivered this jaw-dropping victory tonight didn't just win a difficult race, they won a primary campaign that most laughed at them for even waging."
"They earned every single vote, not by currying favors with the powerful, but by running an authentic, visionary campaign driven by bold ideas like Medicare-for-All, tuition-free college, robust criminal justice reform and a federal jobs guarantee," concluded Dean.
Democratic insiders saw Crowley as a possible successor to Nancy Pelosi in the House. Pelosi sent out a statement calling Crowley "an unwavering champion for American working families for almost two decades" and said that she brought "principled, unifying and forward-looking leadership to the historic challenges of the Trump administration." She saved the last sentence of her statement to congratulate Cortez.
New York Gubernatorial Candidate Cynthia Nixon, a day after both she and Ocasio endorsed each other, praised her political partner-in-arms for victory, calling it a blow to the establishment.
"This is what happens when you give people a choice," stated Nixon. "They show up and they reject the status quo. They reject the career politicians who have been financed by big banks, luxury real estate developers and multigenerational political machines. They choose a progressive woman who rejected corporate money, and ran a grassroots campaign that envisions a progressive New York that serves the many, not just the few. I could not be more excited to be standing with her tonight."
In other primary results, Yvette Clarke edged out Adem Bunkeddeko in the Democratic primary for the 9th Congressional District with 51.9 percent of the vote, Carolyn Maloney defeated Suraj Patel in the Democratic primary for the 12th Congressional District with 58.8 percent of the vote and Eliot Engel cruised through his 16th Congressional District primary with 73.7 percent of the vote, beating out Jonathan Lewis, Joyce Briscoe and Derickson Lawrence. Jose Serrano, Adriano Espaillat, Hakeem Jeffries, Nydia Velazquez, Grace Meng, Kathleen Rice and Kirsten Gillibrand all ran uncontested.