Black twin brothers named valedictorians, earn full scholarships to MIT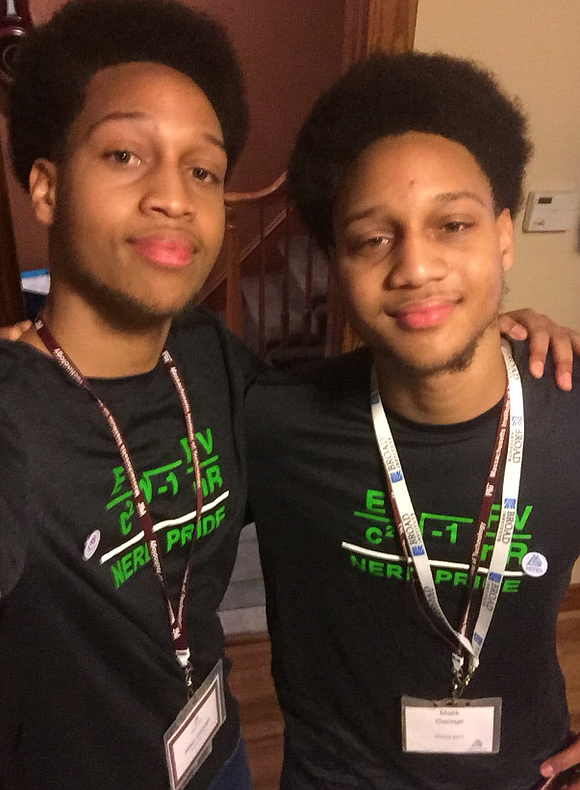 As millions of teenagers across the nation celebrate their high school graduations, New Jersey fraternal twin brothers Malik and Miles George have something extra to celebrate.
The George twins, 18, recently graduated from Woodbridge High School in Woodbridge, N.J., where they were both valedictorians. The twins are on their way to the Massachusetts Institute of Technology on full scholarships in the fall.
Malik and Miles were reportedly accepted to five top colleges, including John Hopkins University and Harvard University, that also offered them full scholarships.
Well-known among their classmates, the twins have "A" grade point averages and are on their school's tennis team. At their high school graduation, Malik and Mile's reportedly took turns addressing their class during their joint valedictorian speech.
The internet has also made them overnight celebrities as their achievement continues going viral. Social media has dubbed them with the hashtag #MiTwins.
"We worked hard," Miles said in one interview. "Every course, studying, paying attention, asking questions. That's one of the most important things, being an active student in our own education. Because that's what the teachers are there for."