Community Calendar: June 28 - July 4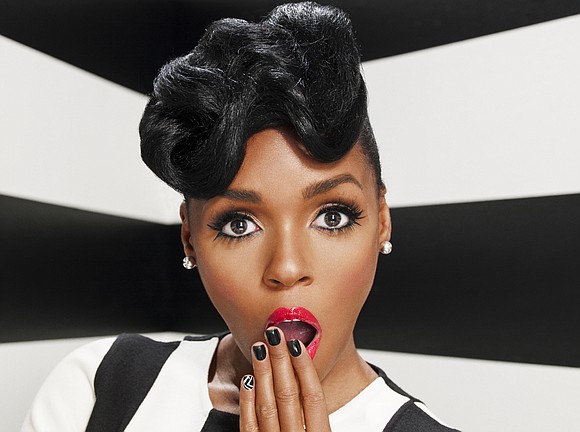 MUSIC

SummerStage presents Raheem Devaughn and DJ Boogie Blind, Friday, June 29, 2018, 7 p.m. to 9 p.m.; Talib Kweli and Oshun, Saturday, June 30, 2018, 6 p.m. to 9 p.m.; and Melanie Fiona and DJ Moma, Sunday, July 1, 2018, 7 p.m. to 9 p.m. Betsy Head Park, Dumont Avenue and Strauss St., Brooklyn, N.Y. Visit cityparksfoundation.org/summerstage/.
Blue Note Jazz Festival at Sony Hall, 235 W. 46th Street, New York, N.Y. For information on the full artist lineup, call 212-997-5123 or visit www.sonyhall.com.
"The Miseducation of Lauryn Hill" 20th Anniversary Tour, Sunday, July 15, at 6 p.m., Northwell Health Jones Beach Theater, 895 Bay Parkway, Wantagh, N.Y. For information, visit ticketmaster.com.
Janelle Monae—Dirty Computer Tour, Wednesday, July 18, at 8 p.m., Hulu Theater at Madison Square Garden, Seventh Avenue and 32nd Street, New York, N.Y. For information, visitticketmaster.com.
The Smooth Cruise sets sail with Russell Tomkins Jr. and the New Stylistics, along with The Delfonics, Friday, July 20, 6:30 and 9:30 p.m. Hornblower Infinity Pier 40, West Houston Street at West Side Highway, New York, N.Y. For information, visit ticketweb.com.
COMEDY
Sinbad, Friday, July 20, at 7:30 p.m. and 9:45 p.m., Saturday, July 21, at 7 p.m. and 9:30 p.m., and Sunday, July 22, at 7 p.m., Nyack Levity Live, 4210 Palisades Center Dr. A-401, West Nyack, N.Y. For information, visit ticketmaster.com.
Kevin Hart: The Irresponsible Tour, Saturday, July 28, at 7 p.m., Prudential Center, 25 Lafayette St., Newark, N.J. For information, visit ticketmaster.com.
COMMUNITY
The 47th annual International African Arts Festival is back! Celebrating Dekawowo (Solidarity) Brooklyn's most beloved dedication of African culture and family, saluting Winne Mandela, Hugh Masekela, Dara Iman and Dr. Sam., June 30 to July 4, 2018. African marketplace, family friendly African world music from throughout the Diaspora, all day children's activities and play zone. First annual African World Documentary Film Festival, family friendly live performances and cultural entertainment, youth talent search, poetry, spoken word show, fashion show, African dance workshops, natural Black hair showcase, health fair for all ages, chess tournament, martial arts exhibitions and the annual IAA Festival Community Parade. For more information and program updates, please call (718) 638-6701 or visit iaafestival.org.
The Rev. Herbert Daughtry's House of the Lord Church invites you to the 40th anniversary of the Black United Front, Saturday, July 7, from 2 p.m. 5 p.m. at the House of the Lord Church, 415 Atlantic Ave., Brooklyn N.Y. Call 718-596-1991 or visit www.herberdaughtryglobalministries.com.
Pastor A.R. Bernard/Christian Cultural Center presents a CCC Family Reunion, "SummerFest18." Saturday, June 30, from 10 a.m. to 4 p.m. Secure your spot at www.cccinfo.org/summerfest. The deadline is approaching.
Hear Imhotep Gary Byrd on 107.5 WBLS-FM weekly with "Express Yourself," Sunday evenings from 7 p.m. to 9 p.m. and simulcast over WLIB 1190AM. The full show can also be heard on HD radio at WBLS-HD2 and at WBLS.com, WLIB.com and iHeartRadio. IGB is also heard on WBAI-FM 99.5 with Radio GBE: "The Global Black Experience" and "The Global Beat Experience," Fridays 6 p.m. to 8 p.m. Archived online at www.wbai.org. For bookings or to reach us about your GBEvent or for comments, email co-editor Nyerere, nyerere1@aol.com, find us at Imhotep Gary Byrd on Facebook or call 212-592-3279.