EVE hosts 'I have a dream' speech competition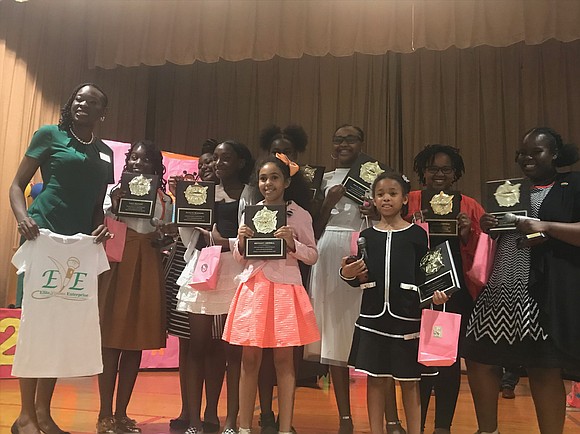 Saturday, June 23, students from the District 17 competed in a speech contest at PS 289, 900 St. Marks Ave., between Brooklyn and Kingston Avenue. CEO of Elite Visions Enterprise LLC Keisha Alleyne, Superintendent Clarence Ellis, Dr. Debra Lamb and the District 17 field Support Liaison partnered to host an oratorical competition for students in elementary and middle school to improve student leadership, writing, self-confidence, communication and critical thinking skills.
"We hope to empower the students of School District 17" said Alleyne. "We want them to become strong advocators for themselves and others. Public speaking is a lost art since we are in the age of social media and texting message. One of the biggest impediments to your students' success in their inability to advocate for themselves."
EVE LLC is an MWBE-certified organization that caters to developing businesses in the NYC area. EVE provides service in the areas of event planning, career and professional development, leadership and personal development. Some of the EVE clients include Nazareth Regional High School, Medgar Evers Preparatory High School and the NYC Department of Education.
The elementary and middle school students participated in a six-week course where they met three times a week at the Brooklyn Children's Museum. The students engaged with notable speakers, had workshops on the art of delivery, creation and writing of speech and the importance of research. All participates received citations for completing the program from Congresswoman Yvette Clarke's office and Assemblymember Diana Richardson. EVE also awarded the participates with certificates of completion.
"I want to thank everyone who came out and attended the event," said Alleyne. "It was such an inspiration to see these girls recite their 'I have a dream speech,' as they relate it to public issues like women rights and equity. We hope to make to this annual event in the future."
For more information, contact Keisha Alleyne, EVE LLC, at 646-675-7756 or District 17 at CEC17@schools.nyc.gov.