Jamaica keeping up immigration pressure on UK
BERT WILKINSON | 6/28/2018, midnight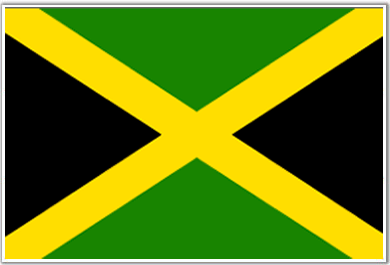 Responding to calls from British authorities to furnish them with information relating to anyone who might have been deported to the Caribbean unfairly, authorities in Jamaica have begun an earnest island search to locate those affected by what critics call Britain's ultra-right immigration policies.
In recent months, London has been forced to apologize to hundreds of Caribbean nationals who it had invited to settle in the United Kingdom to help rebuild a country that was bombed out by Adolf Hitler's Luftwaffe during World War II. Some of these same nationals have in recent years either been forcibly sent back to the Caribbean, most of them to Jamaica, or were denied boarding when they tried to re-enter the U.K. after holidaying in the region.
The issue sparked such outrage recently that Interior Minister Amber Rudd was forced to quit the cabinet in the midst of a parliamentary rebellion over the deportation of people who its very government had invited to come to Britain and help rebuild a bombed-out country.
The first set of Caribbean nationals landed in Britain in mid-1948, aboard the Empire Windrush cruise ship that London had sent for them. Now, nearly 70 years after the first set had set foot on British soil, new and much harsher immigration laws meant that some had to leave, and others were prevented from boarding U.K.-bound planes because of the change of entry rules.
Two weeks ago, Jamaica's Foreign Ministry referred to British authorities 30 cases of Windrush islanders stuck in Jamaica, reluctant to come out of the proverbial woodwork because of the shame and humiliation associated with either their deportation or the fact that they were stuck in Jamaica, far away from the place they called home for decades—away from families, homes, savings and health care.
State Minister Pearnel Charles said that authorities learned of 20 of the 30 cases from advertisements that government had placed in local newspapers, asking anyone who was stuck in Jamaica to come forward and have their cases officially represented.
"The ministry has consulted with stakeholders, including the British High Commission in Kingston, the National Organization of Deported Migrants, Open Heart Shelter in Montego Bay and Open Arms Shelter in Kingston, in order to identify individuals who may have been deported and are eligible for their cases to be reviewed," the Jamaica Observer newspaper reported.
The ministry has set up a special desk to deal with such cases and says it has received assurances from both the British mission in Jamaica and officials in London that such cases will be treated as a priority.
Local media have reported that a few of those stuck in Jamaica over the years have already died, many from the grief associated with their plight and because of the previous intransigent attitude of British officials to their situation.
London was shamed into acting after British newspapers exposed the scandal. Many Windrushers were led to believe that they were entitled to automatic residency or citizenship because Jamaica and other Caribbean countries were part of the British Commonwealth, so some never bothered to regularize their status. How mistaken they were.