Ross at Gallery, African cinema, Sheeba, Parker residency
RON SCOTT | 6/28/2018, midnight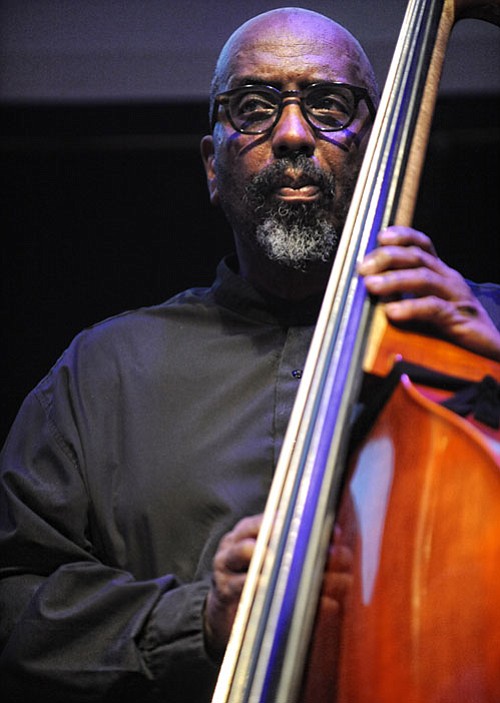 Because West Palm never had such a restaurant, the concept was more than intriguing. He was right. The food was great, and afterward he introduced me to the chef Lojo Washington and her co-owner husband William Washington.
The food was so delightful I felt obligated to give it a mention. I'm not sure how many of you will actually end up in West Palm Beach, although it is the place for snowbirds. If you do, Queen of Sheeba is in the heart of the small Black community (on Seventh Street and North Sapodilla Avenue). It is the place for wonderful home-cooked Ethiopian food for lunch or dinner.
Washington said when she originally opened in 2006, it was a soul food takeout place that served everything from neck bones to black eye peas, okra and tomatoes, chicken and fried fish. During that time, she established a relationship with the community. "They watched me build the restaurant up and were very supportive," said Washington. "Now it's like a family,"
As part of the soul food takeout, Lojo started a book club for the young people in the neighborhood. It was a great place for them to come discuss books and she offered snacks. "I would like to do that again in the future," said the soft-spoken Washington with a smile.
Her husband is from Louisiana, where his mother Mildred Washington still resides. His mother's cooking during their frequent visits inspired Lojo to open a restaurant. "When I was cooking soul food, many of the recipes came from his mother," she noted.
In 2014, Washington revamped her soul food takeout into a sit-down Ethiopian restaurant Queen of Sheeba. "I changed because I was more familiar with my native food," she explained. "I introduced the neighborhood to Ethiopian food and they like it." Her clientele consists of community folks, tourists and people looking to expand their palates.
Plant life hovers over the outdoor patio sheltering customers from the sun. The interior that is lined with antique furniture is a treasure cove of memorabilia, including an early photo of her mom and dad in Ethiopia, souvenirs from South Africa, chandeliers and interesting photographs from her international travels. Erika is the persevering waitress, hostess and all-around warm spirit
The portions of food are more than enough—the combinations of vegetables with fish, chicken or beef. The imported African tea and beer can't be beat. Eating there is as comfortable and friendly as eating in your own dining room.
Forget about the fork. Just use the injera bread to scoop everything up. You will be hard-pressed to find a restaurant with such great food and two wonderful owners like Lojo and William Washington. Check their website
www.queenofsheebawpb.com.
The bassist, composer and poet William Parker is one of those genius cats who deserves more play Uptown, but the politics of the jazz police are kind of strict when it comes to musicians, who from their perspective play far out of their confined minds.
Parker playing Uptown isn't difficult to understand when one realizes that during this year's annual Vision Festival, organized by Parker and his wife, Patricia Nicholson Parker, the saxophonist, composer, activist Archie Shepp, who flew in from France to be part of the festival never played once Uptown. So much for Uptown hipness.