Theodore Robert Stent, M.D. January 7, 1924-April 29, 2018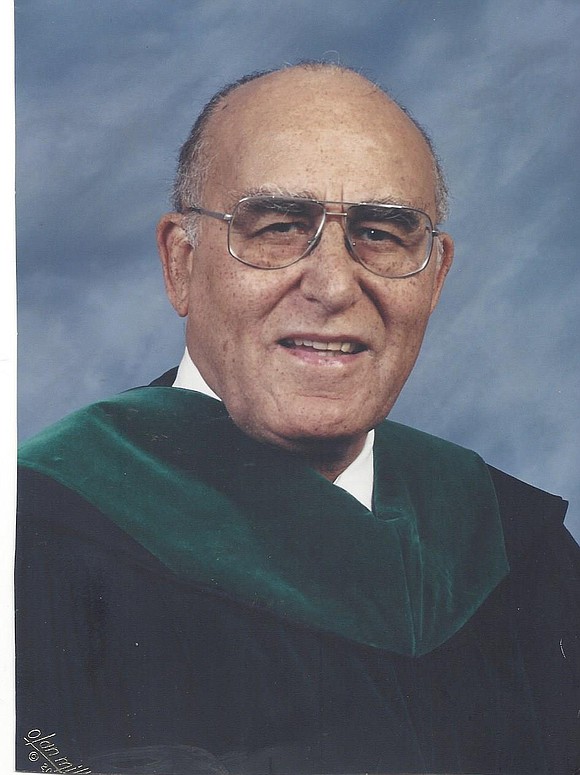 Theodore Robert Stent, M.D. passed away peacefully at 94 years of age April 29, 2018, surrounded by his cherished wife Jean and his loving family. A memorial service will be held June 9, 2018, 11 a.m. at the Riverdale Presbyterian Church, 4765 Henry Hudson Parkway West, Bronx, N.Y.
Theodore "Teddy" Stent was born Jan. 7, 1924 in Charleston, S.C. where he grew up, the loving son of Amelia Boags Stent and Theodore Camille Stent. At 16, he graduated from Avery Normal Institute, Charleston's first accredited secondary school for Blacks, in 1940 and in 1944 received his Bachelor of Arts from Talladega College, in Talladega, Ala.
As an altar boy and choir member at Charleston's St. Mark's Episcopal Church, Teddy developed his life-long passion and love for music. He was also an accomplished musician, and played both the piano and the trumpet. Teddy's musical passion continued at Talladega College, where he found his musical mentor, Professor Frank Harrison, who became his lifelong friend and godfather to his eldest daughter. He also studied and loved the sciences. Teddy then went on to Meharry Medical College in Nashville, Tenn., where he received his Doctorate of Medicine in 1948. He served as president of his class for four years and was an honors graduate. In medical school he continued his dual loves of medicine and music as a tenor soloist with the Fisk University Jubilee Singers choir, organizer the Meharry singers and co-author of the Meharry Alma Mater.
Teddy served in the U.S. Army Medical Corps from 1951 to 1953 and was discharged with honors. He moved to New York City, where several of his cousins lived, and did both his internship and his residency at Sydenham Hospital. He became a staff radiologist at Bellevue Hospital, held appointments as associate radiologist at Sydenham and adjunct at the Hospital for Joint Diseases. His first marriage, in 1953, was to Madelon M. Delany and produced three children, Michelle, Nicole and Evan.

Teddy was certified by the NYS Education Department in 1953. He was appointed director of radiology at Harlem Hospital and maintained a private practice at Lenox Terrace. He served on the faculty of Columbia University College of Physician and Surgeons as associate clinical director for 30 years, retiring in 1991. He was a diplomate of the American Board of Radiology and served as a member of the National Medical Association. His medical affiliations included the American College of Radiology, the Radiological Society of NY Medical College, the Radiological Society of NYC, the Society of Nuclear Medicine, the American Institute of Ultrasound in Medicine, Kappa Pi Honorary Medical Society; and the American College of Nuclear Medicine.
In 1973, Teddy became certified by the American Board of Nuclear Medicine, a conjoint of the American Boards of Internal Medicine, Pathology and Radiology in the then new field of nuclear medicine. He became one of the first nuclear medicine specialists in the country and was invited to the First World Conference on Nuclear Medicine held in Japan.

Teddy worked tirelessly with the community and its elected leadership to design and build Harlem Hospital as an institution of medical excellence for the Harlem community he loved. He was an early innovator for community medicine as one of the founders of the Paul Robeson Health Organization. Physicians affiliated were concerned with quality care in an underserved community and provided medical services that were comprehensive in scope and optimum in quality at reasonable costs with minimal risk to patients. Teddy continued to work with local health clinics, including the Adelaide Clinic in Antigua, West Indies and other community-based organizations well past his retirement.