Belafonte, Taylor Ho Bynum, 'A Soldier's Play'
Ron Scott | 3/1/2018, 5:32 p.m.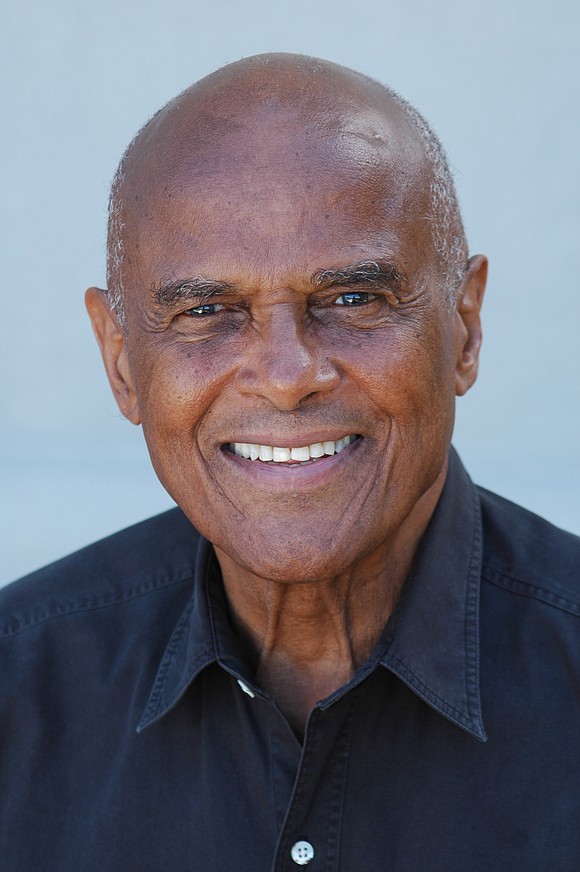 Harry Belafonte's life is a compilation of artistic and political channels that has affected America and the world—from his days of being dubbed "the king of calypso," with a string of hits including his signature "Day-O" renamed "The Banana Boat Song" before its 1950s release.
In the '50s and '60s Belafonte was a strong supporter of the Civil Rights Movement and one of Martin Luther King Jr.'s confidants, who assisted in organizing the 1963 March on Washington. Like many other civil rights activists, Belafonte was blacklisted, along with his mentor Paul Robeson, during the McCarthy era. Belafonte was active in South Africa's anti-apartheid movement,
In March 2014, he was awarded an honorary doctorate from Berklee College of Music in Boston. He is an honorary co-chair of the Women's March on Washington, which took place Jan. 21, 2017, the day after the inauguration of Donald Trump as president.
March 1, at 7:30 p.m. The "Turn the World Around: The Music and Legacy of Harry Belafonte" will be celebrated at Aaron Davis Hall, presented by City College Center for the Arts at West 135th Street and Convent Avenue (129 Convent Ave.).
The tribute concert will allow audiences to experience a multimedia event that includes songs from the Belafonte catalog performed by the Belafonte Alumni Group, those who know him best as they share anecdotes of their time with the three-time Grammy winner both onstage and off. They include Ty Stephens and Branice McKenzie with La Tanya Hall, Sam McKelton, Sharon Brooks, Gabrielle Lee, Deborah Sharpe-Taylor and Roumel Reaux.
The ensemble will feature Emanuel "Chulo" Gatewood (bass), Damon DueWhite (drums), Gregg Fine (electric guitar), Paul Ricci (acoustic guitar), Neil Clarke (percussion) and John F. Adams (keyboard), under the musical direction of Richard Cummings Jr. (musical director for Belafonte).  
"This production is part of the development of an ongoing tour of this material designed to expose audiences everywhere to Harry's music and to his amazing life," stated event organizer Stephens. "There is no one carrying his musical legacy forward, thus far. It's up to us."
This musical journey, which falls on Belafonte's 91st birthday, will feature the music of the Harlem-born singer/songwriter, including his hit songs such as "Jamaica Farewell," "Matilda," and "Mama Look at Boo Boo." There might be a few songs from the groundbreaking film musical "Carmen Jones" (1954) that starred Belafonte and Dorothy Dandridge.
Other film credits include two with his good friend Sidney Poitier, "Buck and the Preacher" (1972) and "Uptown Saturday Night" (1974). In 1984, Belafonte produced and scored the musical film "Beat Street," highlighting the rise of hip-hop culture. He received the New York Film Critics Circle Award for Best Supporting Actor in Robert Altman's jazz-age drama, "Kansas City" (1996).
In the 1940s, Belafonte started his music career as a club singer in New York to pay for his acting classes. During one of his early performances, he was accompanied by Charlie Parker with Max Roach, and Miles Davis.
After developing a strong interest in folk music, he eventually opened at the legendary jazz club Village Vanguard, which originally catered to folk singers.