Community Calendar: March 1 - March 7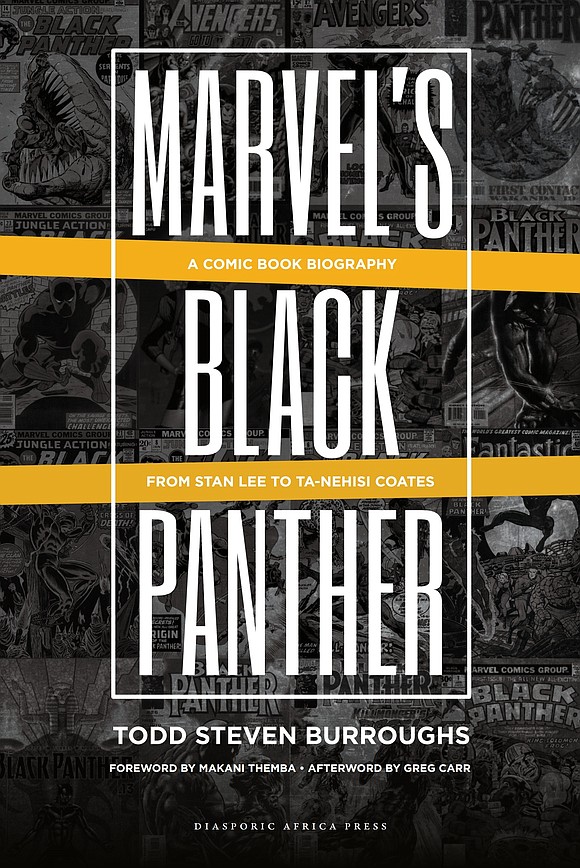 Greetings! Black History Month gives way to GBE "Women's History and Health Month" 2018. as March extends the reach of our continuous salute to our legacy as a people.
The world famous Apollo Theater and the Atlantic celebrated "Black Panther" star Chadwick Boseman and literary giant Ta-nehisi Coates with a pop-up event. The Apollo brought "Wakanda" to NYC with a unique one-on-one conversation between Boseman and Coates, bringing Black History Month to an exciting climax. The conversation followed a "Black Panther" screening at the AMC Magic Johnson Theatre. The Apollo provided tickets for community groups and the public. The Disney-Marvel-produced, Ryan Coogler-directed film was at $800 million domestic and worldwide revenues and counting at press time.
THEATER
"Lawdy Miss Clawdy," a special reading of a play about the life of legendary R&B-rock 'n roller Lloyd Price in the 1950s and the impact of his music on the Civil Rights Movement, presented by Voza Rivers' New Heritage Theatre Group. Orbach Theater, 210 W. 50th St. Thursday, March 1, at 3 p.m. and Friday, March 2, at 11 a.m. RSVP at LawdyMissClawdyplay at gmail.com.
"Harriet's Return: Based Upon the Legendary Life of Harriet Tubman," starring Karen Jones Meadows as Harriet. Through March 4, 2018. Presented by Woodie King Jr.'s New Federal Theatre. Castillo Theatre, 542 W. 42 St., New York, N.Y. For tickets, call 866-811-4111 or visit www.newfederazltheatre.com.
"Chicago," the Tony Award-winning, record-breaking hit musical recently celebrating its 21st anniversary on Broadway welcomes legendary singer-songwriter Valerie Simpson, making her Broadway debut in the role of Matron "Mama" Morton, starting Monday, March 12, at the Ambassador Theatre, 219 W. 49th St. For show information and tickets, call 212-239-6200 or visit telecharge.com.
"Sistas: The Musical," St. Luke's Theatre, 308 W. 46th St. (between Eighth and Ninth avenues), New York, N.Y. Now through June 24, 2018. For information, call 212-239-6200 or visit telecharge.com.
"An Adam Experiment" provides a rare glimpse into the life of Adam Clayton Powell Jr., who fought for social justice and equality during the Civil Rights Movement while also wrestling with his own demons. Billie Holiday Theatre,1368 Fulton St., Brooklyn, N.Y. For tickets, call 718-636-6995 or visit thebillieholiday.org.
"Subway Story (A shooting)," final installment of the GUNPLAYS series, written and directed by Electric Black. Theater for The New City, 155 First Ave. (at 10th Street). For information, visit theaterforthenewcity.net.
MUSIC
Kool & The Gang, Friday, March 2, at 8 p.m. B.B. Kings Blues Club & Grill, 237 W. 42nd St., New York, N.Y.
The Temptations & the Four Tops, Friday, March 9, at 8 p.m., NYCB Theatre at Westbury, 960 Brush Hollow Rd., Westbury, N.Y.
Nina and Me, Friday, March 9, at 8 p.m. Ledisi celebrates Nina Simone live one night only at the Apollo Theater, 253 W. 125th St., New York, N.Y. For information, visit ticketmaster.com.
Jeffrey Osborne, Saturday, March 17, at 8 p.m., The Fox Theater at Foxwoods Resort Casino, 39 Norwich Westerly Rd., Mashantucket, Conn.
Brandy, Friday, March 23, at 9 p.m., B.B. Kings Blues Club & Grill, 237 W. 42nd St., New York, N.Y.