Report: State courts and private debt companies are hurting consumers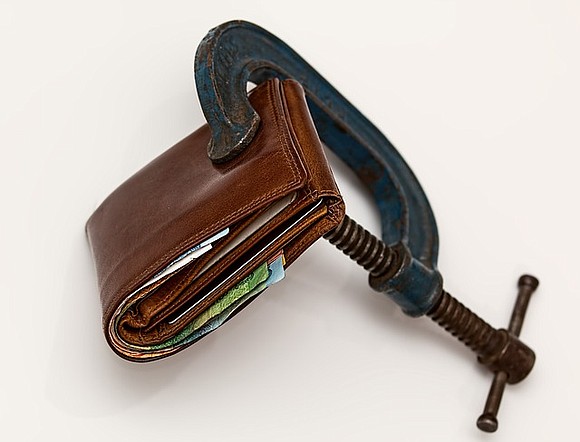 A report from the American Civil Liberties Union shows how private debt collection companies keep Americans living in terror.
The ACLU's report, "A Pound of Flesh: The Criminalization of Private Debt," details how the courts and debt collectors combine to send consumers spiraling financially and personally. Creditors hire debt collectors after someone doesn't repay a financial obligation. The companies either go after the debts or sell them to collection companies themselves. Some of these companies, of which there are 6,000 operating in the United States, file hundreds of lawsuits daily in small-claims and other state courts turning those places into collectors' courts.
"Debt collection lawyers can file hundreds of suits a day, often with little evidence that the alleged debt is actually owed," read the report. "Once a lawsuit is filed, the process is stacked against defendants, the overwhelming majority of whom are not represented by an attorney. And collectors have a big advantage in small claims courts, which provide very limited due process protections to debtors."
According to the author of the report, ACLU Principal Human Rights Researcher Jennifer Turner, American's inability to make ends meet is made worse by private debt collecting companies.
"The private debt collection industry uses prosecutors and judges as weapons against millions of Americans who can't afford to pay their bills," said Turner in a statement. "Consumers have little chance of justice when our courts take the debt collector's side in almost every case—even to the point of ordering people jailed until they pay up."
Turner's reports make sure to personalize the burden of the average American consumer with stories from multiple people, including one of a woman in Georgia. She was arrested while caring for her terminally ill mother after a collection company bought a 6-year-old rental debt her landlord claimed she owed from an eviction. She was put in jail overnight and her mother died two days later.
The report also states that 90 percent of consumer debt litigation ends with a default judgment in favor of the company because the defendant didn't contest the case. That tends to happen because they don't know how to contest the case or they never received a notice of the suit's existence.
"We must stop the suffering and injustice caused by the private debt collection industry's cozy relationship with law enforcement and the courts," stated Turner. "Almost all of the people targeted by debt collectors can't afford attorneys. The right to counsel often doesn't apply in such cases, but it should."
The report recommends several actions to turn the tide back to a fairer system for consumers, including having state legislatures enact laws prohibiting courts from issuing arrest warrants in debt collection cases, prohibiting judges from issuing arrest warrants for contempt, failure to pay or failure to appear and having the district attorney's office terminate contracts with private debt collection companies.
Some elected officials are looking to take matters into their own hands to protect consumers. Last week, both chambers of Virginia General Assembly passed Delegate Schuyler VanValkenburg's bill that would end the practice of suspending professional licenses over unpaid student loans.
"In Virginia, professionals who borrowed money for school or technical training run the risk of losing their professional licenses if they run into trouble paying their student loans," said VanValkenburg in a statement. "People can't pay their loans if they've lost the ability to work. As a teacher, I see students limiting their career choices because of increasing levels of student loan debt. We need teachers, firefighters and health care professionals."
Locally, New York State Attorney General Eric Schneiderman joined 20 other AGs and signed off on a letter to Education Secretary Betsy DeVos demanding they not reauthorize the accrediting agency, Accrediting Council for Independent Colleges and Schools, that approved of predatory loans for for-profit schools.
"For years, thousands of students were duped into pursuing degree programs that essentially had no real world value—saddling many New Yorkers with mountains of debt and very few job prospects," stated Schneiderman. "As an accreditor, ACICS had a basic responsibility to protect those students, but, instead, allowed them to be taken advantage of by predatory for-profit colleges. Secretary DeVos must do her job to protect students by rejecting ACICS's petition to regain its status as a nationally recognized accreditor. ACICS thoroughly failed students before and it cannot be entrusted with that responsibility again."