College basketball's pay for play is business as usual
JAIME C. HARRIS | 3/2/2018, 3:10 p.m.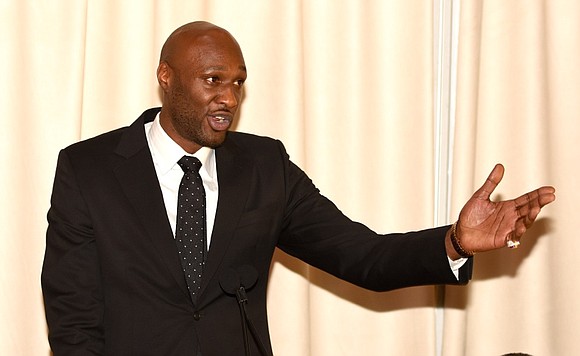 It is common knowledge for those associated with college basketball or astute followers of the sport that players, family members and/or nefarious sources claiming to represent student-athletes have long been recipients of money, cars, jobs, housing, lavish vacations, jewelry and other forms of quid pro quo from various entities, including boosters, coaches, agents and apparel companies.
So the recent scandal, unmasked by the FBI, in which current and former college coaches and players from more than two dozen major college programs have been implicated is anything but shocking. Although it is certainly a sizable earthquake, the outcomes, which may include prison for some of the offending actors, are not likely to collapse a pay-for-play structure that has been at work for more than a half-century.
At the 2017 New York City Basketball Hall of Fame induction ceremonies held last October, Lamar Odom, the 1997 Parade Magazine (national high school) Player of the Year, who first honed his immense talents on the playgrounds of South Jamaica, Queens, and then at Christ the King, where he led them to a Catholic school city championship as a sophomore, openly shared, "The going rate for me coming out of high school was $250,000."
Odom, now 38, who won two titles with the Los Angeles Lakers in his 14-year NBA career, didn't state whether he accepted money or other benefits that would have constituted a violation of National Collegiate Athletic Association rules, but he did say that paying elite players before and while they are in college is a time-honored practice.
"I remember being around a lot of players who were older than me that used to talk about certain schools that were paying," he recalled. "Before I got to high school I really didn't think about it, but once my stature grew, then I began to experience what they had been saying…That's just how it is." He continued, "I really don't know what's going to change it, but there's always going to be people willing to pay and people looking to get paid."
Odom's firsthand perspective is brutally and refreshingly honest. Anyone deeply familiar with the machinations of grassroots, in essence AAU and top level high school basketball, and college basketball, who displays shock at the revelations of widespread payoffs at every rung is either blissfully ignorant or patently disingenuous.
Over the years there have been numerous persuasive and logical proposals put forth by smart people that would revamp the NCAA's policies that disallow Division I student-athletes to be paid. Tuesday, LeBron James, who entered the NBA in 2003 straight out of high school before the league instituting its nonsensical one-and-done rule in 2005, called college basketball's governing body "corrupt" and opined, "I don't know if there's any fixing the NCAA. I don't think there is."
He continued, "It's what's been going on for many, many, many, many years…I don't see how you can fix it." Idealistically, permitting athletes to receive financial compensation would greatly reduce under-the-table dealings.
Realistically, agents and multi-billion-dollar apparel companies will still work their way into the inner-circles of basketball prodigies with offers hard to refuse, especially for economically disadvantaged teenagers and their caretakers.