Black Girls CODE founder talks tech
JORDANNAH ELIZABETH | 3/8/2018, midnight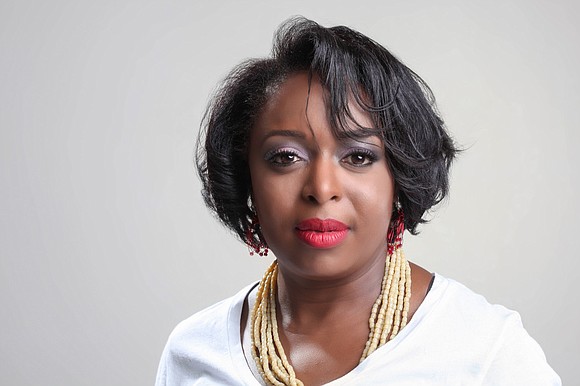 It has been announced that the Black Girls CODE Organization, founded by electrical engineer Kimberly Bryant, will be collaborating with Lyft to expand their reach and curriculum. Black Girls CODE is a unique organization that teaches young Black girls to work, navigate and succeed in the fields of science, technology, engineering and math.
The organization was founded in Oakland, Calif., but has spread since its inception with a number of new chapters, including a New York chapter. In Part 1 of this interview with Bryant, she and I spoke about her inspiration for starting Black Girls CODE, her personal background in engineering and what the girls in her organization receive by joining, whether it be through the sheer connection of being in a safe community or access to specific sectors of STEM the girls what to pursue.
AmNews: Tell me a bit about your personal professional background in technology.
Bryant: My background in the technology standpoint of being an engineer and working in engineer fields and finally the biotech field for most of my career. I really came to focusing on this type of work (Black Girls CODE) because of my daughter's interest in computer science and her interest in learning about computer programming and coding, and trying to find and organization or experience that would be supportive of that, and I found that it didn't exist back in 2010 or 2011.
So, the organization started in the Bay Area out of that need to create this community for young Black girls that were interested in these more nerdy things like gaming, that were not really represented in the field in a way was supportive or reflective of their image. It started out as an opportunity to provide this supportive and safe space for my daughter and young women to learn these tools without feeling isolated and feeling that they didn't belong. And it kind of grew from there and grew into something that become more of a movement that didn't exist in other cities, as well as a chapter-based organization and has continued to thrive since we started officially in 2012.
AmNews: Assuming that you were an outlier in your field, it is interesting that your daughter inspired you. Why wasn't it your own singularity that inspired you to start the org?
Bryant: In my experience, going to college and getting my degree certainly was isolating, and I didn't have many role models or other women, especially women of color around me, but later in my career when I moved to the Bay Area in 2006, the biotech industry is a bit more diverse than the traditional technology industry, so I was in a space and a company at the time that had many women in leadership roles, my director was a Black woman, and there were other women that were in directorships at other parts of the company, so I was used to seeing women in authority making decisions from a leadership perspective. So, I was a bit immune to the fact that there were other industries that were so limited in terms of our reach and presence until I left biotech and started to working in more traditional tech companies that I realized how much need to be done around diversity and inclusiveness.