Teens urged to 'Be 100' at Disney Dreamers Academy kickoff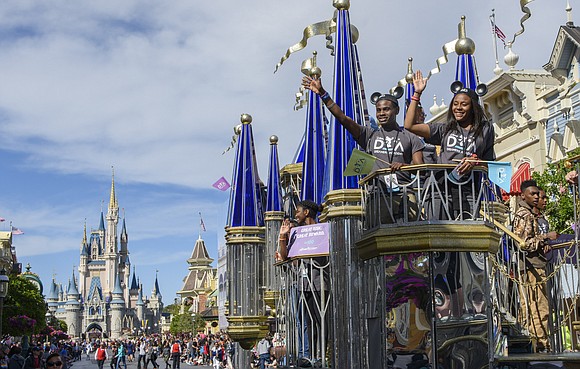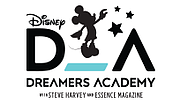 ORLANDO, Fla - The Walt Disney World Resort welcomed the 100 teens selected to participate in the 2018 Disney Dreamers Academy with Steve Harvey and ESSENCE Magazine on Thursday.
The theme for this year's event is "BE 100: Empowering Youth To Make Their Dreams Come True" as the Dreamers Academy enters its second decade. Organizers said the theme urges youth to give it their all in all of their pursuits.
Thursday's theme was "Dream on Purpose. Dream big!" setting the stage for the weekend's activities.
The Dreamers participated in a parade on Main Street in the Magic Kingdom theme park on Thursday. The parade featured Steve Harvey, Essence Magazine's Mikki Taylor along with Disney characters and former Dreamers.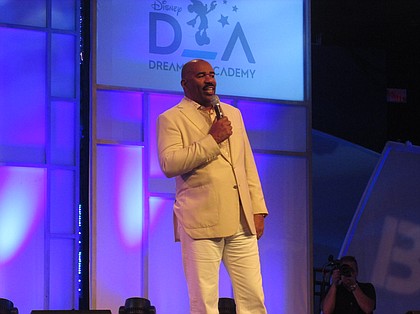 In the evening the teens and their parents attended a welcoming ceremony at Epcot Center where speakers included Harvey, gospel singer Yolanda Adams, and Mikki Taylor.
This year's group traveled from across the nation for the all-expenses paid trip to Disney World. Over the next few days the teens are participating in hands-on workshops in fields they selected. Experts, motivational speakers and celebrities will serve as their mentors and instructors.
At a press conference on Thursday Harvey discussed the importance of changing the mindset of youth by concentrating on their dreams.
"I just tell them to open their minds, explore, pay attention, listen, learn." Harvey said during a press briefing. "Don't have a lid on your thinking. Anything is possible. I say stay open and get ready for the ride."
Ebanks said the Dreamers Academy is about making a difference in the lives of the teens so they have the skills to pursue their own success.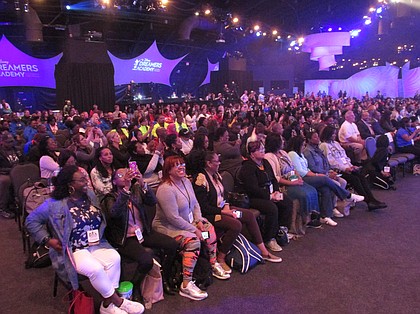 "For young people, sometimes you have to tell them there's a reason why you're here," she said. "And it's not just to be on social media, looking at your smartphone all day long. It's never too early to set a plan and get to work. That's what the Academy does. It tells you, dream and then do the work."
On Friday, the Dreamers will attend motivational sessions hearing from speakers including former Dreamer Princeton Parker and motivational speaker Jonathan Sprinkles.
They will spend the day participating in "Dreamer Deep Dives" at Disney University at various parks in the resort. In the evening the Dreamers will attend a dinner where they will have the opportunity to network with professionals.