Film Society of Lincoln Center, MoMA host 47th New Directors/New Films fest series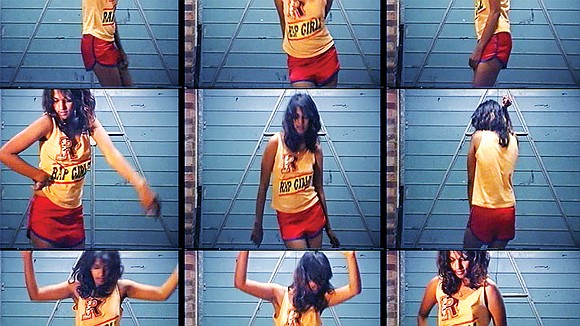 They showcase the best-of-the-best each year and have done so for nearly half a century. In this endeavor, the festival celebrates filmmakers who represent the present and anticipate the future of cinema, showcasing the daring artists whose work pushes the envelope in unexpected ways. This year's festival will introduce 25 features and 10 short films to New York audiences.
The slate of surprises was curated by Dennis Lim, who shared his excitement about the 2018 selections by stating, "The purpose of New Directors/New Films is to seek out emerging filmmakers who are working at the vanguard of cinema. This is as diverse and wide-ranging a lineup as we've assembled in years, full of pleasures and provocations and, above all, surprises—proof that film remains a medium ripe for reinvention in ways big and small."
Josh Siegel, curator of the Department of Film at the Museum of Modern Art said, "The filmmakers in this year's New Directors are as imaginative, daring and restless as any we've seen, whether observing a world-famous rapper fighting injustices in Sri Lanka or prostitutes and holy men in Jamaica, a coal peddler in the Congo or a credit-card scammer in Switzerland."
The opening and closing night selections are the New York premieres of two Sundance award-winning documentaries: Stephen Loveridge's "Matangi/Maya/M.I.A.," an intimate portrait of the global rap sensation via the artist's own video diaries, which won the festival's World Cinema Documentary Special Jury Award, and RaMell Ross' "Hale County This Morning, This Evening," a visionary and poetic look at resilient African-American families in the titular Alabama region, winner of the U.S. Documentary Special Jury Award for Creative Vision. 
This year's lineup boasts features and shorts from 29 countries across five continents, with 10 North American premieres, 13 films directed or co-directed by women and 14 works by first-time feature filmmakers. Highlights include Pedro Pinho's surprising three-hour epic, "The Nothing Factory," which was voted No.1 on Film Comment magazine's Best Undistributed Films of 2017 list; the late Hu Bo's epic feature debut, "An Elephant Sitting Still," a masterpiece sure to be remembered as a landmark of modern Chinese cinema; New York-based filmmaker Ricky D'Ambrose's dark, minimalist pseudo-detective tale, "Notes on an Appearance"; Gustav Möller's emergency call center thriller, "The Guilty," which won prizes at Rotterdam and Sundance; first-time Japanese filmmaker Yui Kiyohara's "Our House," an evocative examination of female friendship; acclaimed documentarian Emmanuel Gras' Cannes prizewinner "Makala," which follows the monumental efforts of a young Congolese charcoal-maker at work; Khalik Allah's stylistically rich Black Mother, a close look at Jamaica via its holy men and prostitutes; Valérie Massadian's moving, visually striking Locarno prizewinner "Milla," a meditation on young motherhood; and many more exciting discoveries.
Press screenings will be held at MoMA and FSLC the weeks of March 12 and 19, respectively. Full information will be announced in the coming weeks.
Tickets go on sale to the general public Friday, March 16, at noon. Visit filmlinc.org or MoMA.org.