International Children's Film Festival runs through March 18
Lapacazo Sandoval and Sunil Sadarangani | 3/8/2018, 2:09 p.m.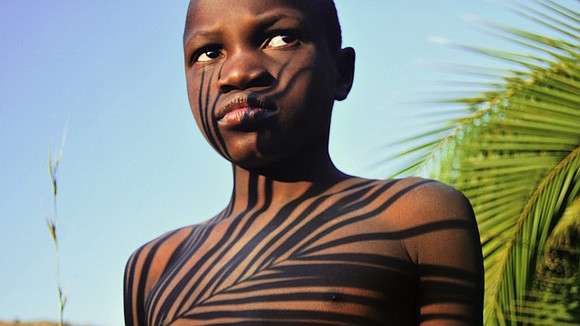 Spring is right around the corner, and with the change of temperature there comes more choices to entertain and educate your children, such as the New York International Children's Film Festival with an impressive 2018 lineup.
A part of the New York film community since 1997, the acclaimed festival is the nation's largest for children and teens and continues to present newly animated, live action, documentary and experimental shorts and features from approximately 30 countries. The festival runs until March 18.
The festival's signature short film programs showcase selections from around the globe and are curated from thousands of submissions, and celebrate the many international animators and filmmakers who dedicate themselves to the short film form as an art and craft unto itself. A friendly warning, the festival reaches sold-out capacity quickly because of the sheer range of programming, representing a thoughtful, innovative range of film curated for young audiences. Throughout the festival, audiences are encouraged to vote on their favorite films at every screening, as festival-goers of every age determine several of the 2018 award winners.
Alongside age-based Shorts for Tots, Short Films One, Short Films Two and Short Films Three, the festival will also premiere exciting, all-new lineups for its theme-driven shorts programs: Heebie Jeebies, an introduction to edgier genre films for children, and Girls' POV, in which viewpoints from girls and women around the world are front and center. NYICFF is also proud to present the inaugural edition of pioneering shorts program Boys Beyond Boundaries. Taking a cue from Girls' POV, these shorts celebrate the exploration and expansion of what it means to be a boy—challenging a media landscape in which they are often as narrowly cast as girls. Friends & Neighbors returns for its second year, spotlighting Mexico and its Morelia International Film Festival with a showcase of shorts that innovatively highlight Latin American culture.
The final shorts program added this year is a salute to German filmmaker Julia Ocker, whose animal-centric animations have garnered acclaim and Festival Audience Awards in 2015 and 2016.
The festival will culminate with the Best of the Fest Screening + Awards Party, which will include the announcement of the 2018 award winners and a special program of the Best of the Fest short films. The festival is an Oscars-qualifying festival, and winners of its Jury Awards qualify for consideration for the 2019 Academy Awards in the Live Action and Animated Short Film categories. This year's esteemed jury includes Zoe Saldana, Taika Waititi, Ira Sachs, Sofia Coppola, Uma Thurman, Rosie Perez and Christine Vachon, who along with others comprise a total of 18 key industry and academic media leaders.
The full schedule is available at www.nyicff.org. Locations include Alamo Drafthouse, Cinépolis Chelsea, IFC Center and Museum of the Moving Image.