Jazz Notes: Threadgill speaks, Chihiro Watanabe in U.S.
Ron Scott | 3/8/2018, 2:46 p.m.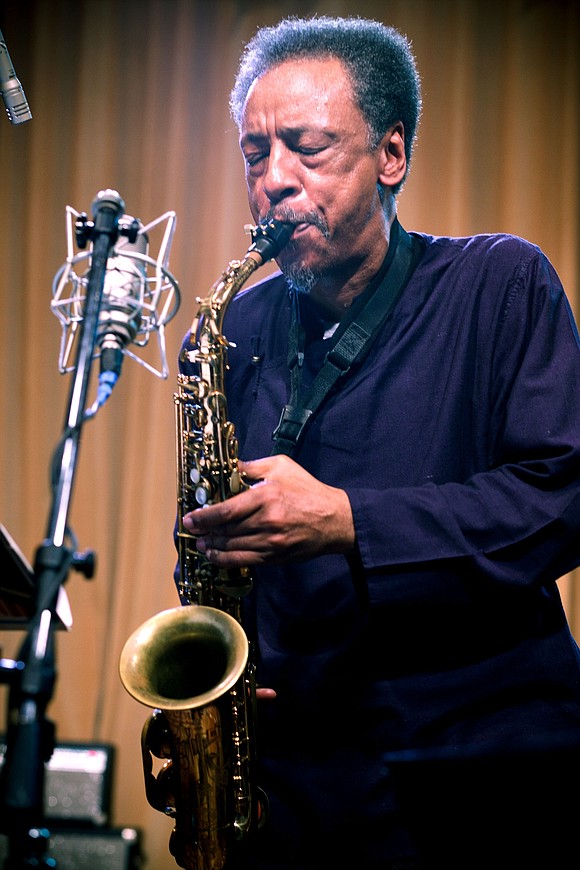 If music were mandatory, everyone would be required to listen to Henry Threadgill's music at least once or see him perform live. The saxophonist, multi-instrumentalist and composer finds convention in the unconventional.
Only three jazz musicians have won a Pulitzer Prize—Ornette Coleman, Wynton Marsalis, in 2016 Threadgill joined the Pulitzer recipients, when he was honored for "In for a Penny, In for a Pound" (Pi Recordings), the latest album with the iconic sextet Zooid (Threadgill on alto saxophone, flute and bass flute on each piece, Jose Davila on trombone and tuba, Liberty Ellman on acoustic guitar, Christopher Hoffman on cello, Elliot Humberto Kavee on drums and Stomu Takeishi on bass guitar).
March 8 (tonight) the National Jazz Museum in Harlem (58 W. 129th St.) presents its series "Harlem Speaks," with Threadgill the bandleader and original member of the Association for the Advancement of Creative Musicians.
He will discuss his distinctive approach to instrumentation and orientation to musical styles that reflects his lasting imprint with the AACM. Author, bandleader and arranger Greg Tate will host this event (7 p.m.-9 p.m.). 
At the age of 17 Threadgill joined the Muhal Richard Abrams' Experimental Band, which later expanded into the AACM, a fountain of musical explorers.
His 1970s trio, Artists in Residence, reimagined ragtime without the piano, a lot like dropping the electric guitar from rock. In the 1990s, his Very Very Circus stepped further to the edge with two electric guitars, two tubas, a trombone/French horn, drums and his alto sax and flute, with frequent add-ons.
Threadgill's consistent exploratory approaches to composing and improvising led to Zooid. Since 2000, Zooid has been his primary channel for recording and performing. Suggested donation for this event is $10.
The Apollo Theater's "Amateur Night" has been a staple in the Black cultural capital of the world since its 1934 inception. The Harlem theater stage became a mecca for aspiring performers, long before hype of "American Idol" or "The Voice."
Legendary contestants who won "Amateur Night at the Apollo" and established it as an incubator for Black talent include Billie Holiday, Ella Fitzgerald, Jimi Hendrix, The Isley Brothers, Luther Vandross and keyboardist Matthew Whitaker.
Amateur Night has become a destination for inspired performers from around the world. Recently, Chihiro Watanabe, the 13-year-old Japanese singer/pianist made the 14-hour flight from Tokyo with her mother and aunt to make her mark at the renowned competition.
Competing in the adolescent division, Watanabe played as she sang a rousing version of "Tomorrow" from the Broadway play "Annie." The competition was very tight and although her effort was met with a thunderous audience response that tipped the applause-o-meter over 90, she was edged out by a young dancing salsa couple's polished steps infused with super-speed spins and turns.
Watanabe was disappointed but with such a promising performance and practice, she will only get better. She was eager to return to Tokyo so she could begin practicing. With the assistance of an interpreter, she said, "I enjoyed playing at the Apollo and the audience had a lot of energy."