Jazz Notes: Threadgill speaks, Chihiro Watanabe in U.S.
Ron Scott | 3/8/2018, 2:46 p.m.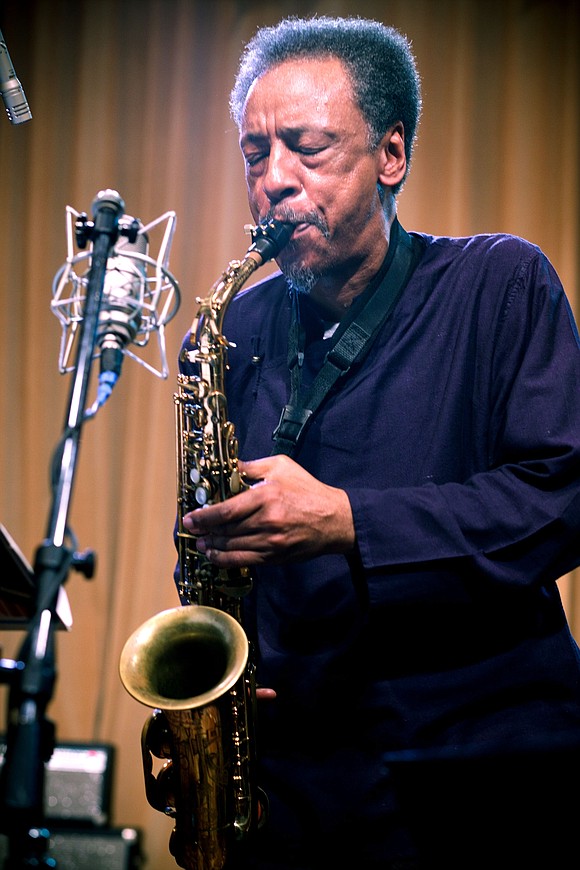 The following evening, she performed on Open Mic Night at the popular Sugar Bar on Manhattan's Upper West Side, owned by Valerie Simpson and Nick Ashford until his passing. The popular duo pinned such Motown hits as "Ain't No Mountain High Enough," "Your Precious Love" and "You're All I Need to Get By."
Watanabe was in good company, performing with noted singer Ron Grant. She offered a heartfelt rendition of Michael Jackson's "Ben."
The next day she was at the Harlem School of the Arts, where she met the young (age 17) pianist, organist, drummer, composer and arranger Matthew Whitaker, a former student at HSA.
The two young pianists talked about Watanabe's playing at the Apollo, and Whitaker, who won the competition at age 9, mentioned she can try again next year.
They played duo piano, and Watanabe offered her version of "Ben." Whitaker ran through a solo that encompassed jazz, classical and blues. Jazz was new to Watanabe, but Whitaker happily explained it and ran off a few of his favorite jazz musicians, such as Art Tatum, Mulgrew Miller and Oscar Peterson.
Watanabe's favorite performers include Stevie Wonder, the Carpenters, The Beatles and Michael Jackson. Whitaker spoke about his experience at HSA and all the fun he has touring around the world, including Japan.
The fact that they are both sightless had nothing to do with the joyous time they spent together talking, playing music and exchanging ideas.
Saturday morning, Watanabe had an early interview at City College's radio station, WHCR-FM, with Daa'iya Sanusi the host of the morning jazz program "Gardens of Tranquility and Contemplation."
The young pianist couldn't have come at a better time. It was Sanusi's annual "Breakfast with the Masters," which gave Watanabe a unique opportunity to meet jazz masters Kenny Barron, Jimmy Owens, Reggie Workman, Bertha Hope and bassist/composer Mimi Jones.
Since her first piano lesson at age 4, Watanabe has been singing songs with her own piano interpretations. In October 2016, she won the Audience Award with rave reviews from Japan's most famous music critic, Reiko Yukawa.
In November, Watanabe appeared in ParaFes 2016, held at the Tokyo International Forum. She managed to steal the show while on the bill with the "pop goddess" Maki Oguro and Australian singer/violinist Sarah Alainn.
"I like New York and had fun performing at the different places and meeting so many great musicians," said Watanabe through her interpreter. "New York has so many different sounds that are powerful with lots of energy."
The film crew that accompanied the singer from Japan documented every moment of her musical experiences in the Big Apple. The documentary of her maiden voyage is in the midst of completion.
The teenage singer practices every day, and with her talent she will only progress to greater heights. More than likely Harlem has not seen the last of Chihiro Watanabe.