Make America Great Again—Trump Must Go! #58
EDITORIAL | 3/8/2018, midnight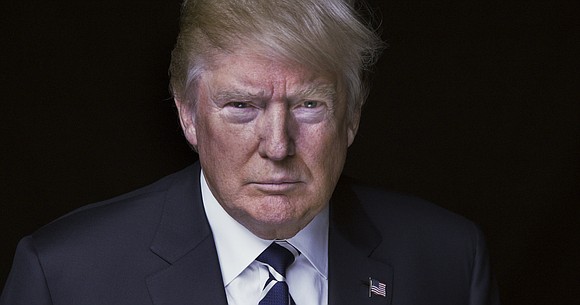 There isn't a better example of Trump's hypocrisy, his deceit and mistrust than his expropriation of a Black cultural product to support his position on immigration.
Back in February at the Conservative Political Action Conference, Trump, during his speech, cited "The Snake," lyrics written by Oscar Brown Jr. in 1963 (he died in 2005). Trump has conveniently used the poem to bolster his stance on immigration, thus the snake is representative of the danger of allowing immigrants into the nation.
We agree with Brown's daughters, Maggie and Africa, that Trump has hijacked Brown's poem to promote a message that is inimical to the poet's intentions. Essentially, the poem is about a woman who rescues a half-frozen snake, takes it home and revives it with milk and honey, only to have the snake bite her as she warmed it.
Recited before audiences of reactionaries, the words brought cheers of approval, but as the daughters so cogently point out, the real snake is Trump. He's the sly one, he's the one spewing hatred and venom and he's the one who is "poisonous" to a society.
Check out this last stanza of Brown's classic and see if the lyrics remind you of one who has twisted them:
"I saved you," cried that woman
"And you've bit me even, why?
And you know your bite is poisonous and now I'm gonna die"
"Oh shut up, silly woman," said the reptile with a grin
"You knew damn well I was a snake before you brought me in
"Please take me in, oh tender woman 
Take me in, for heaven's sake 
Take me in tender woman," sighed the snake.
Yes, large portions of the American republic took Trump the serpent in and now he has delivered his vicious bite on immigration, social welfare, economic and environmental justice, climate change, race relations and practically every facet of our so-called democracy. For these reasons we need to smash the head of the snake and to Make America Great Again—Trump Must Go!