Rediscovering Nashville
Megan Pinckney | 3/8/2018, 2:54 p.m.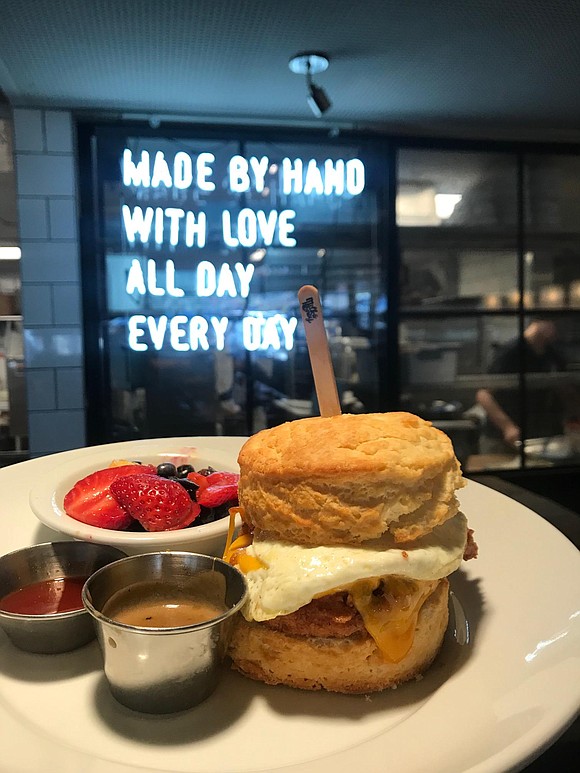 The city of Nashville is one that I've enjoyed visiting ever since my first trip back on the night of my college graduation. But, then again, I just love the feeling of big cities in the South. And that's because although they are huge metropolitan areas that are home to things such as large international companies, and although they operate at the same speed of other major cities around the world, they are somehow able to still able encompass the feeling of hospitality and community like other towns around the South.
This latest trip to Nashville, however, was much different from my previous trips for one reason—I didn't visit during summer months. In the past when I've visited, it has been warm (actually, downright hot), which made exploring the city super-easy. But, like often times in the South, cooler temperatures affected what we did and how we did it. Lucky for us it wasn't too cold. The temperature was in the lower 50s and we were blessed with a sky full of sunshine, but there was enough wind to force us to keep our jackets on all day long.
The temperature, however, was not too cold for us to take part in one of Nashville's greatest attractions—the Country Music Crawler. In celebration of our friend's birthday, the group hopped on a pedal bar bike, along with a bachelorette party and another couple, and did a two-hour pub crawl all around downtown, BYOB in hand. We pedaled our way through Broadway and other notable neighborhoods as we blasted the music of our choosing from our mobile devices to the speakers available on board. During the tour, we stopped at two different bars to hop off and take a few shots before continuing on. The pedal bar was a great way for the girls in our group who had not been to Nashville to get a glimpse of the city. The pedal bar bike seats 15 people and individuals pay $30, although a private bike is available for up to 15 people for $300.
However, thanks to the cool weather, we spent most our time indoors—usually enjoying one of the many culinary experiences the city has to offer. On this trip, I got to try two new restaurants that should be on every visitor's radar. The first was Virago, a hip Asian-fusion spot that was brought to Nashville by M Street (a world-leader in hospitality collections with establishments ranging from restaurants, such as Kayne Prime, to nightlife). Virago is known mostly for their specialty sushi rolls, although being a local hot spot would be how others described it. It's location in the trendy neighborhood of The Gulch automatically makes it cool, but it's the modern interior design and young professional crowd that make it the place you want to be on any given weekend night. Be sure to reserve a table for your party well in advance, or you'll be stuck waiting at the door for at least an hour. Our group went crazy for the rolls known as "the bomb" and "the fire crunch," and we each ordered specialty cocktails that we couldn't stop praising (I fell hard for the strawberry baburu). One of the restaurant's biggest perks is that once you finish dinner, you step outside and are immediately thrown into a social scene of country music wanna-be's and other industry professionals who are all out to have a good ole' time.