St. John's and Georgetown opens the Big East tournament at the Garden
Vincent Davis | 3/8/2018, 10:38 a.m.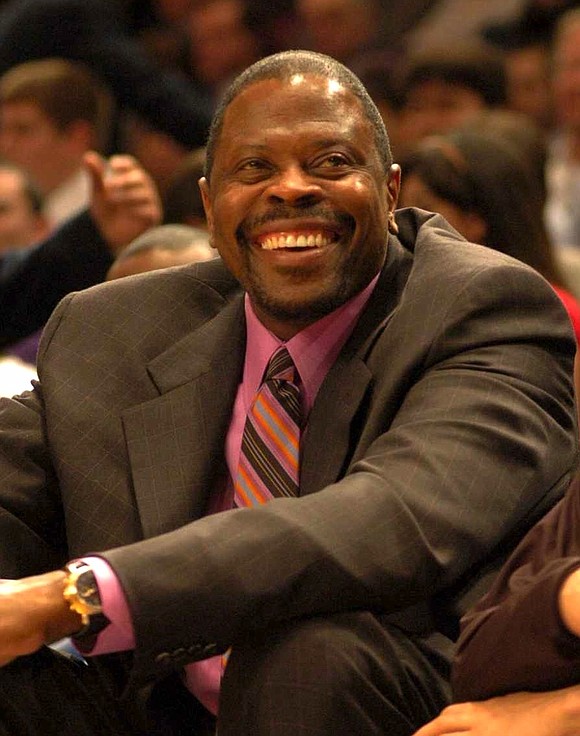 If you've wondered why the Knicks and Rangers are still on the road, it's because the Big East Men's Basketball Tournament has once again taken over Madison Square Garden, from Wednesday (yesterday) through Saturday, the night of the Big East championship. It's the 36th consecutive year that the tournament has hosted their games here. 
Commendations, pats on the back or the equivalent has to be given all around to the tournament organizers for starting this 11-game series off with St. John's Red Storm versus the Georgetown Hoyas, the tournament's eighth and ninth seeds on opening night.
The enthusiasm for the game was high, even though St. John's had lost two games to Georgetown in January, 69-66 and 93-89, home and away. The excitement wasn't diminished. After all, the losses were only by 3 and 4 points.  
The Johnnies' and Hoyas' rivalry was brought to national attention during the 1984-85 NCAA basketball season. The programs were ranked No. 1 and No. 1, respectively. George Thompson, known for the white towel that he carried over his shoulder as he paced the sidelines working the officials, coached Georgetown, and Lou Carnesecca, known for the sweaters that he wore, coached St. Johns. 
Center Patrick Ewing was Thompson's all-star. Chris Mullin was an all-star guard with Carnesecca. All four now Hall of Famers. The rivalry was great public relations for both teams and the Big East conference.
Today, Ewing and Mullin are the head coaches of their alma maters, carrying on and furthering their former coaches' legacies. Mullin in his second year; Ewing is in his first. 
DePaul, seeded 10 versus Marquette, seeded 7, closed out the night. Winners of these two games play in two of the four games on the Big East schedule today (Thursday) beginning at noon.
Either St. John's or Georgetown will play Xavier, the tournament's No. 1 seed. Providence, the No. 5 seed, faces Creighton, the No. 4 seed. The winner of the DePaul-Marquette matchup (Wednesday night) plays Villanova, the No. 2 seed and Butler, a No. 6 seed, plays No. 3 seed Seton Hall from New Jersey. Both Seton Hall and St. John's represent the tristate.
The semifinals, two games featuring today's winners, are scheduled for tomorrow night (Friday) beginning at 6:30 p.m. The loser goes home on the road to the chip, which is scheduled for 6:30 p.m., Saturday night on Madison Square Garden's hardwood floor.