URBAN AGENDA: Averting the Impending Subsidized Housing Crisis
DAVID R. JONES | 3/8/2018, midnight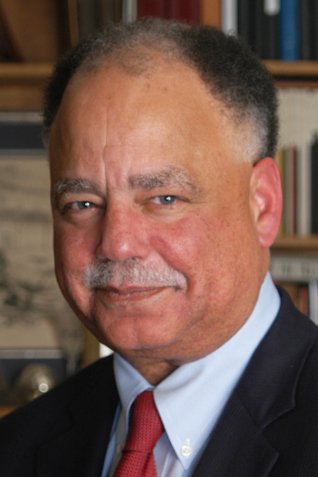 Mitchell-Lama housing was a pillar in the New York City campaign to provide affordable housing to low and moderate-income families. The program, first introduced in 1955, was among an array of multiple government efforts to develop rental apartments and cooperatives that over the decades provided a pathway for its residents into the middle class.
All told, about 139,000 subsidized apartments and cooperatives in 269 developments were part of the affordable housing programs supported by the New York State Homes and Community Renewal (HCR) or the New York City Department of Housing Preservation and Development (HPD). However, many Mitchell-Lama units have been lost, with rental buildings being the most vulnerable. Indeed, from 1990 to 2008, the city lost nearly half (47 percent) of those rental units.
Today, only 32,699 Mitchell-Lama rental units remain, according to a new Community Service Society study – and some are at risk of exiting the program. Also at risk are other critical portions of the city's subsidized housing stock, including Project-Based Section 8 units and Low-Income Housing Tax Credit (LIHTC) supported apartments.
The fate of Mitchell-Lama units offers a cautionary tale for New York's leaders, and should inform efforts to preserve New York's 180,600 subsidized units, which provide a reprieve from an increasingly unaffordable housing market. Housing New York, Mayor de Blasio's affordable housing program, rightfully emphasizes preservation of existing housing over new construction. The stabilization and preservation of Mitchell-Lama developments and other like-minded programs costs a fraction in comparison to the price-tag for new construction.

Further complicating efforts to preserve affordable housing stock are federal housing budget cuts and the 2017 tax overhaul. The Trump Administration's proposed budget cuts -- $6.8 billion from the U.S. Department of Housing and Urban Development (HUD) -- would devastate the city's public and subsidized housing residents. Impacted households would see a 23 percent increase in rent, or an average of $1,480 annually, according to the Center on Budget and Policy Priorities.
When you consider the deep cuts in federal housing aid, the expiration of restrictions on Mitchell-Lama and the potential widespread withdrawal of LIHTC developments from subsidized income-restricted programs, you have the policy equivalent of a "bomb cyclone" aimed at New York's low and moderate-income housing market.
Hanging in the balance is nothing less than a punishing upswing in the already historic level of homelessness in New York City. The city (with roughly 60,000 New Yorkers in the shelter system) spent $1.6 billion last year on homeless services. With so many people already in dire need of permanent homes, there's just not enough time or dollars available to build new affordable units quickly enough. Without a solution, we could see a sudden spike in homelessness or at best an acceleration in the exodus out of the city of moderate income earners and blue-collar workers who form NYC's backbone.

Under the current political climate in Washington, the responsibility for supporting and expanding subsidized housing increasingly falls on the city and state. Through programs like the Mitchell-Lama Reinvestment Program, New York has taken steps to preserve what's left of New York's subsidized housing market. Since 2009 the loss of subsidized housing has slowed considerably, with only five percent of the city's Mitchell-Lama and HUD-assisted apartments – a total of 4,052 units – exiting the program. You can be sure, however, that rising asking rents will tempt landlords to withdraw from affordability programs to capitalize on demand for market-rate apartments in newly gentrified neighborhoods.