Students leave with life lessons and new perspective at Disney Dreamers Academy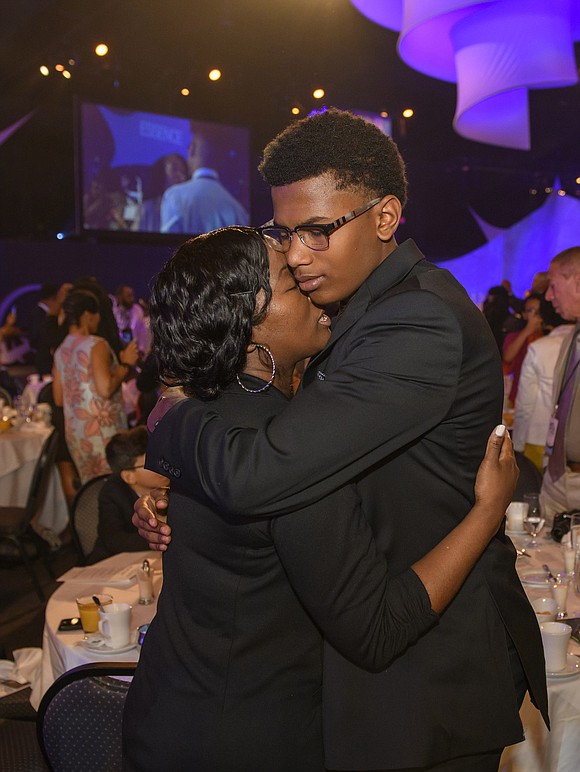 Teens bid an emotional farewell at the commencement ceremony on the final day of the Disney Dreamers Academy with Steve Harvey and Essence Magazine at Walt Disney World on Sunday.
The four-day event concluded with a ceremony breakfast that featured speeches from Harvey, Essence Communication, Inc. President Michelle Ebanks and a performance by gospel singer Yolanda Adams.
Harvey said that he was proud of the students and their work over the weekend and left them with advice for when they return home.
"You have two objectives in this world: to be happy and be successful," he told the teens "Your success and your future has a lot to do with your imagination."
Several Dreamers won awards based on votes by their peers who attended the program. "Superstar Awards" were given to five teens based on the principles they learned.
The Courage Award was given to Q Markis Brooks from Fayetteville, N.C., and the Leadership Award was given to Nada Dalati from LaVeren, Calif. The Dreamer of the Year Award was given to Kyle McBeth from Southfield, Mich.
At Sunday's commencement ceremony, motivational speakers and mentors gave their final words of advice to the Dreamers before going home. The teens were encouraged to take what they learned and share it with their peers.
The ceremony ended with the parents giving the the Dreamers rings as a symbol of their achievement and their pledge to strive for greatness.
The Disney Dreamers Academy is once-in-a-lifetime educational and mentoring program for a select group of 100 high school students. The students were selected from more than 10,000 applicants nationwide. Along with a parent or guardian, each teen received an all-expense-paid trip to Walt Disney World Resort, where they learned important networking skills and participated in hands-on career workshops.
Aneesah Robinson, 16, traveled from Philadelphia to be part of the Disney Dreamers Academy. She wants to be a graphic interior designer and a real estate agent.
"One thing that I definitely learned this weekend is that if you receive a gift, you need to share it," she said. "If you keep that light just shining on you it's going to start ot dim. I feel like you can always help other people grow and succeed.