Angelic Kreations' Karen Yelverton supports female empowerment
OLAYEMI ODESANYA | 3/15/2018, 12:27 p.m.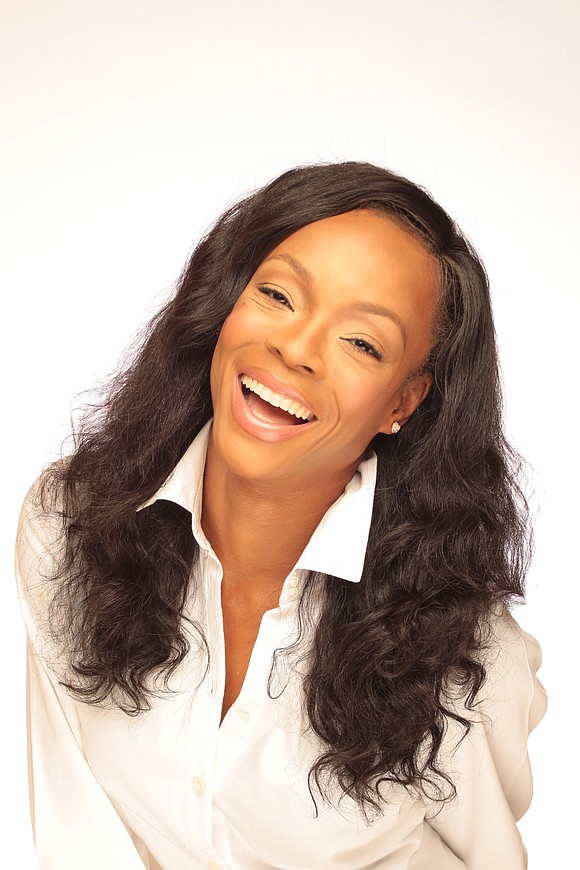 Karen Yelverton is the president of Angelic Kreations, Inc., and she has just hosted her second annual Women's Empowerment Brunch Event. The Sunday, Feb. 25, event took place at the Cove Lounge on Malcolm X Boulevard in Harlem.
As guests were coming to the venue, they were greeted by Sabrina Martinez, the founder of Phenomenal Women Empowerment Alliance, who recited a verse from the play, "When Did You Lose Your Power."
Yelverton added, "I wanted to host an empowerment event because I think it's very important to have—especially in today's society. Women are taught to compete with one another instead of uplifting [each other]. We need to have more discussions on how we can empower one another. Our youths need to see the positive images of what success looks like. That's why I asked these eight women to be a part of the panel. I have personally known them for years, and I have seen their personal growth. I have seen the positive impact they have created in their community. Not only are they beautiful and strong women, but they are successful well-educated entrepreneurs!" 
"Since the beginning of time, women have struggled to have our own identity," said panelist Nailah Graves-Manns. "What our husband and fathers did defined us. Women had to use their voices and organize movements to advocate for our own rights. Because of this, millions of women are able to have opportunities and hold important roles in their community. But we still are battling with equality. Until women are equal in every arena, the conversation of empowerment will never cease. When I was young, my mother always stressed the importance of intellect. 'Having an education will always be the one thing that will never be taken away from you,' she used to say to me.  And at first, I didn't really understand why it was so important.  But then I realized how sexist the society we live in. Still to this day, people believe that women can only be successful by the accommodation of a man. But there are millions of women who are in high positions, and they got it because of the hard work they put into their goals and passions."  
Joy Simmons, who is the chief of staff for City Councilwoman Inez Barron, was also one of the panelists at the event. "Women empowerment is all about self-love and determination," she said. "It's about truly believing women can do anything a man can do. And once we are on that level of confidence, we are unstoppable."
Along with Graves-Manns and Simmons, motivational speaker Onika McClean, health and wellness entrepreneur Shana Sorhaindo, LGBTQ counselor for women and girls Kool Millers, entrepreneur Lisa Dozier and criminal defense attorney L. Antonia Codling were on the panel.
Yelverton was born and raised in Brooklyn. She earned her bachelor's degree in science and master's degree in performance arts and studies at Eastern Michigan University. She became a well-known actress from her roles in films such as "Waters Rising," "Golden Empire," "City Jewelz" and "Speed-Dating." She then started her own public relation company, the Angelic Kreations organization.