Billy Graham, Marvel Comics' first Black artist
Herb Boyd | 3/15/2018, 4:41 p.m.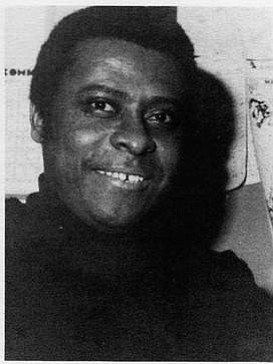 His last comics work was co-penciling with Steven Geiger "Power Man and Iron Fist" (the retitled Luke Cage series) in February 1985, written by Owsley, who later changed his name to Christopher Priest.
From the Times article we learn that Graham was much more than an artist and writer. He had a number of degrees and awards, including an AUDELOCO award for set designing in 1982. He was often on the stage at the Apollo Theater, where he was a stand-up comic and master of ceremonies for such performers as The O'Jays and The Spinners.
Billy Mitchell, widely known as "Mr. Apollo," upon learning of Graham's artistic talent and being employed at Marvel Comics, exclaimed, "How many cats you know from Harlem … working for Marvel Comics?" The Times article also noted that Graham lived on 143rd Street before his death.
And there were a number of cameo appearances in such movies as "Mo' Better Blues," "New Jack City" and "The Preacher's Wife."
It was the arrival of the "Black Panther" film and its celebration that brought Graham from out of the shadows, mainly through the enterprise and dedication of his sons Mardine and Larry, and his granddaughter Shawnna. All of the hoopla around the movie had yet to generate the probing research now emerging. Shawnna told the Times that perhaps her grandfather's legacy and importance in the history of the "Black Panther" project was missing because he had passed. That prompted her to insist on a look into a steamer trunk left in her grandfather's house, a veritable treasure trove of his work. Thus began her rescuing and posting some of his work online and shedding light on his impressive legacy.
Along with her grandfather's art, Shawnna also found his wallet. Tucked inside was a picture of her, a grandchild he had never met. "It almost made feel as if this is what I am supposed to be doing for him," she told the Times, "and that he knew I'd be the one to unveil his life story."
His name might not be found in the film and television credits, but inasmuch as it lives in his granddaughter's heart and memory, we all can share in his legacy.
Graham, 61, died April 4, 1997.