Black authors gather in Brooklyn for 14th annual National Black Writers Conference
NADINE MATTHEWS | 3/15/2018, 4:12 p.m.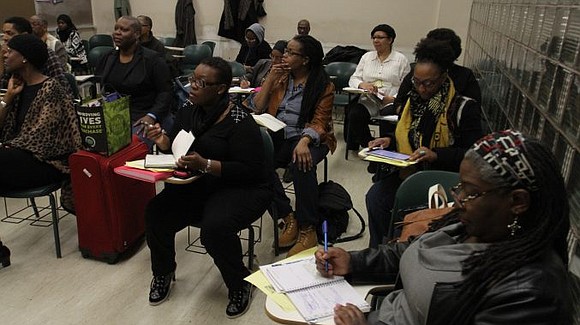 Friday's film screening will be a documentary about poet, activist and playwright Sonia Sanchez. In "BaddDDD Sonia Sanchez," Sanchez's life unfolds in a documentary rich with readings and jazz-accompanied performances of her work. There will later be roundtable discussions "Literary Activism in the Post-Obama Era" and "The Black Arts Movement." Sonia Sanchez will be a panelist at the latter. The opening reception with an author reading by Sanchez will be held off-site at Akwaaba Mansion in Brooklyn.
For the aspiring writers who are wondering if their work or pitches are ready to be shopped or need tweaking, the NBWC is offering one-on-one sessions for professional feedback on their work to conference attendees who sign up and submit work samples ahead of the conference. This evaluation is a first in the history of the NBWC. The sessions will be offered during the Saturday and Sunday programs. Two types of feedback sessions will be offered: a book proposal pitch session and an editorial session.
There will also be Talkshops for registrants to attend. With different topics over each day of the conference, they cover everything from poetry to fiction to book proposals and self-publishing. A small fee is also required for the Talkshops. Kel Spencer and Imhotep Gary Byrd will be masters of ceremonies.
The Saturday film screening will feature a selection of award-winning short films from Reel Sisters of the Diaspora Film Festival & Lecture Series. The selection includes, "Holding History: The Collections of Charles L. Blockson," "Charcoal," "That's Why They Call Us Colored" and "Black Enuf*."
Authors Margo Jefferson, Desiree Cooper and Andrea J. Ritchie will be the panelists for the discussion "Gathering at the Waters: A Call for Healing," in which they will examine the ways that literary narratives convey messages of healing, nurturing and reflection with regard to understanding cultural and sociopolitical themes represented in literature during turbulent times.
Visit http://centerforblackliterature.org/category/nbwc/ for more information.