Cosmopolitan Review: March 15 - March 21
3/15/2018, 3:38 p.m.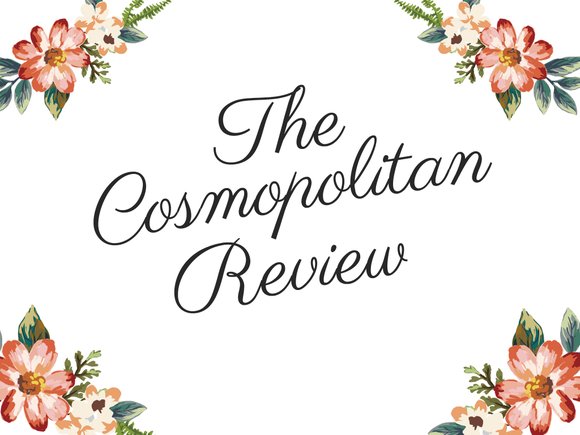 Have you ever had the blues? You can eat greens, but you can feel the blues. The blues comes when there is something missing in your life—the money is missing, your lady or your man is missing, the job is missing, you are missing something you should be doing. We are missing a piece of mind, the peace that comes from peace in the world, peace in our lives. To borrow a phrase from poet and jazz musician Gil Scott-Heron (April 1, 1949-May 27, 2011), "Let's look for, strive for peace."
Oh to be rich and not have the blues at all. While the northeastern U.S. has been enduring back-to-back nor'easters, the tarmac in Montego Bay, Jamaica has been lined with more than 100 private jets. There for more of that sunshine and rum punch were philanthropists who flew in for the 2018 Sugar Cane Ball. A full week of events and activities were held at Round Hill to benefit the Hanover Charities. Several hundred thousand dollars was raised were to benefit the children of Jamaica.
Seen among the crowd were Ricky and Ralph Lauren, Maria Sharapova, Naz and Roddie Klota, White House Social Secretary Rickie Lloyd with husband Thomas, Congresswoman Carolyn Maloney and former World Heavyweight Boxing Champion Lennox Lewis with his wife Violet.
The Harlem Haberdashery 2018 Masquerade Ball, benefiting #TakeCareofHarlem and sponsored by Crown Royal in media partnership with the New York Post, rolled out the purple carpet at Riverside Church to honor three dynamic individuals with strong community ties to Harlem. Recognized with the Man of the Year Award was Michael J. Garner, chief diversity officer, Metropolitan Transportation Authority) and president, 100 Black Men, and with Women of the Year was Margarette Purvis, president & CEO, Food Bank for New York Harlem Legacy 2018, and Bevy Smith, co-host, "Page Six TV" and host, Sirius Satellite Radio's "Bevelations."
Celebrating March as the month to recognize the accomplishment of women everywhere, The United Way of NYC's Women's Leadership Council's 12th Annual Power of Women to Make a Difference Award Luncheon was held recently at, where else, Cipriani 42nd Street. Honored were Kim Davis, EVP, Social Impact, Growth Initiatives & Legislative Affairs, National Hockey League; Ellen Patterson, group head, general counsel, TD Bank Group; and Margaret M. Smyth, U.S. CFO, National Grid. Author, award-winning reporter and anchor, Spectrum News NY1, Cheryl Wills, served as the afternoon's hostess.
I don't have to tell you about the wonderful contribution members and staff make to the literacy health of NYC children. Providing services for New Yorkers most in need, United Way has survived many storms and continues its mission to mobilize communities in breaking down barriers and building opportunities that improve the lives of low-income New Yorkers, which ultimately benefit all.
United Way is proud to recognize others who, within their own organizations, strengthen the cause and underscores the possibility that an improved way of life for all New Yorkers is possible. The president and CEO of United Way New York City is Sheena Wright, the first woman to lead United Way of New York City in its nearly 80-year history.