Jazz Notes: Weston's sound, Haynes at 93, Younger at Jazz Museum
3/15/2018, 4:28 p.m.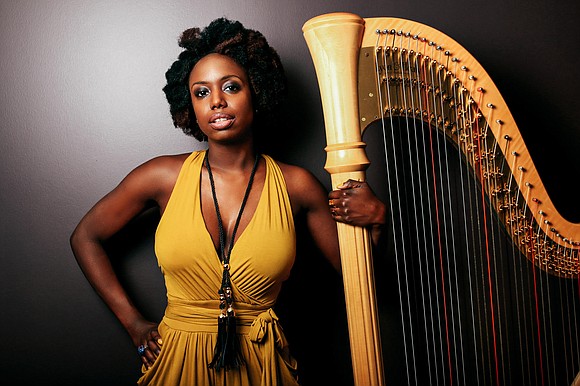 When it comes to expressing the sounds of jazz as it relates to the African Diaspora, no one is more capable than the pianist and composer Randy Weston.
His latest two-CD set, "Solo Piano Sound" (African Rhythms), is a direct response from the African ancestors' blessings that he so proudly shares with listeners through his recordings, live panel discussions and performances.
This music is the most profound of Weston's career to date and surprisingly, his first piano solo release. The two discs, with a total of 39 tracks, reflect the genius of his years.
It's just him and the piano in an isolated studio as his fingers dance on the keys from one end of the piano to the other. The keys answer with spirited lyrical praises from the reverend's pulpit to the ancestor's African drum. Sshhhh! Listen to the deep bellowing chords that hug you like a good friend and the flirting rhythmic notes that swing around you on a summer's night.
The tracks pay tribute to a Brooklyn blues nocturne, during the days when Boys High (the High) was hip—a time when rent parties never slept, and Brooklynites such as Cecil Payne, Kenny Dorham and Weston jammed with Max Roach until dawn.
Weston's big warm tone, the fiery dexterity, the Harlem stride classical rhythms, that percussive touch and his improvisational brilliance turn these 29 originals and 10 standards, including Duke Ellington's "Perdido" and "Chromatic Love Affair," Alan Koehler's "Get Happy" and Hampton Lewis' "How High the Moon," into a piano expedition not to be missed.
"This is music I recorded some time ago in Switzerland with the sound engineer Blise Grandjean," explained Weston. "He wanted me to check out his new sound equipment and thought it would be a good idea to record our sessions. Last year in Senegal was the first time hearing those recordings since 2001. I knew right then this was some different stuff that needed to be released."
Roy Haynes, the icon whose photograph should replace the word drummer in the Merriam-Webster Dictionary, will be celebrating his 93rd birthday at the Blue Note jazz club (131 W. Third St.) March 15 through March 18.
His long-standing band The Fountain of Youth, with pianist Martin Bejerano, bassist David Wong and saxophonist Jaleel Shaw, will join him.
In 2016, a month after celebrating his 91st birthday, Haynes was the guest musician on "The Late Show with Stephen Colbert," accompanied by bandleader Jon Batiste and the Stay Human band.
Haynes, one of the most sought-after drummers in jazz history, made his mark in Harlem in 1945 after accepting a one-way bus ticket from Roxbury, Mass., to Harlem to join Luis Russell's big band, which at the time was playing the Savoy Ballroom.
Haynes is the royal link to jazz history and its legends. Charlie Parker stated during Haynes' tenure with him (1949-52), "He's my favorite drummer."
Sonny Rollins said, "Roy should be immortalized. I can dig his statue somewhere like the one of Sidney Bechet in Antibes."