RIP Craig Mack, and thank you
3/15/2018, 4:06 p.m.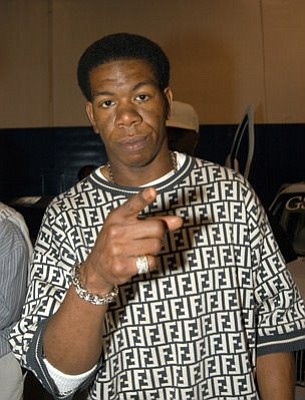 As expected of a fledgling billionaire, the portfolio is quite diversified. We've seen it built brick by brick. With established success as an owner of a television network, adult beverages and a clothing line, it could be easily forgotten, or put on the back burner, that record label owner is still intact.
Ironically, however, it was the music that is responsible for the empire of Sean Coombs. Having a celebrity level that could rival many artists in the early '90s, when word got out that the superstar intern was about to make his entre into running a record level, a defining buzz was created through the music industry. Succeed or fail, Combs was under the microscope for his boutique label, Bad Boy Records. That first release was pivotal in the court of personal opinion if the label were to be taken as a power player. When the pressure was on blast, answering the bell was an artist hailing from Brentwood, Long Island: Craig Mack.
Aligned with one of the greatest canvases an emcee had the pleasure to bless, courteous of Easy Moe Bee, Mack's robotic flow and animated voice shook the industry and charted the course of music history. "Flava in Ya Ear," did that and more. To put things in perspective, Combs, in an interview with Funk Master Flex on the show "#WeGotaStoryTell," said, "I've never seen nothing like it. Of all the records I've put out or been associated with, when "Flava in Your Ear," came out it was like food for the soul. It turned into a spiritual experience."
Funk Master Flex, who is credited with breaking the record in a club in New York City, added, "It lifted the roof off. It was like 1979 and 1994 had a baby called it 'Flava in Ya Ear.' It changed the game."
The plaudits for the song included 14 weeks at No. 1 on the Billboard Hot Rap Songs chart from Sept. 10 through Dec. 17, as well as winning the Single of the Year at the Source Awards.
This walk down memory lane was spurred as the news of the passing of Craig Mack. The cause of death is believed to be heart failure and appears to be confirmed by close friends and family. One of those friends, Eric Sermon took to TMZ and revealed that he was informed of the condition six months ago and expressed that Mack was at peace with the inevitable outcome.
Combs said of the loss via Instagram, "Craig Mack, you were the first artist to release music on Bad Boy and gave us our first hit. You always followed your heart and you had an energy that was out of this world. You believed in me and you believed in Bad Boy. I will never forget what you did for hip-hop. You inspired me and will continue to inspire us. We will always love you."
A new album and a revealing documentary on Craig Mack are expected to be released by years' end.
Gone but not forgotten, my dude. RIP!
Over and out. Holla next week. Til then, enjoy the nightlife.