Sandra Johnson's fight for a peaceful home
SHA-NIA ALSTON | 3/15/2018, 1:25 p.m.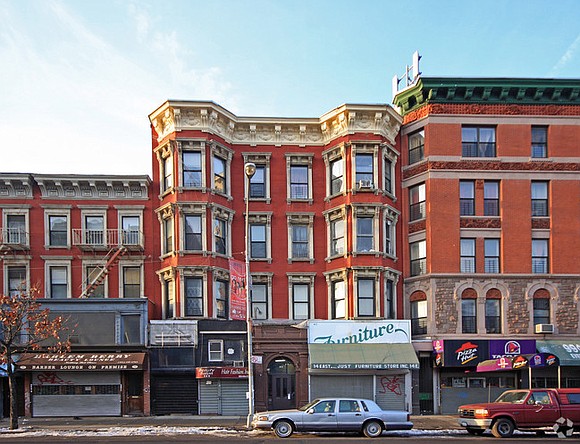 Sandra Johnson has been a resident of 14 E. 125 St. for more than 35 years and is still at war with her landlord. In a textbook case of gentrification, she is one of two residents still living with heinous conditions.
Johnson is currently living in a spacious apartment and is able to because of affordable housing. However, the past few years for her have not been the homiest.
"I need some peace," Johnson said. "I need some rest. I am growing old. I went through this so many years, and I am tired of it."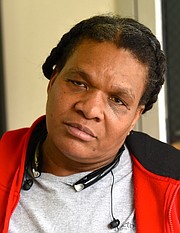 Ephraim Fruchthandler bought the residence for $6.3 million in July 2015. A building that once belonged to Housing Preservation and Development, which was designed to protect residents like Johnson, it could not have been foreseen to be the setting for the struggle she faces every day.
When she is not trying to find advocates to fight her case, she is doing everything in her power to make her home as livable as she can for herself and her children, her grandchildren and a great-grandchild.
This effort includes, as she said, spending more than $50 a week for cleaning products and having to wipe down her grandchildren as soon they enter the apartment so the construct dust on their clothes does not spread.
Johnson has reached out to several elected officials, including Public Advocate Letitia James, who filed a lawsuit on her behalf.
Currently, the building is registered under HPD's Alternative Enforcement Program, which allows HPD to inspect the building constantly to see if living conditions are up to par.
According to Johnson, the city has fined the building owner thousands of dollars, but not much has changed. Despite stop-work orders, she still sees construction workers in the building.
Samuel White, a member of the Uptown Tenant Advocacy, describes the changes in the building as an example of construction eviction.
"One of the ways that landlord investors try to get people out is called a construction eviction," White said. "If they can't get them out, they make things so bad you want to get out as fast as you can or even accept a deal."
Johnson's hope for the future is for the building to be restored to its original order and for her and her family to finally have a peaceful home.
"I want to live comfortably, do real work in here," Johnson said.
The AmNews was unable to reach Fruchthandler by press time.