Trump's top economic adviser resigns
Herb Boyd | 3/15/2018, 3:24 p.m.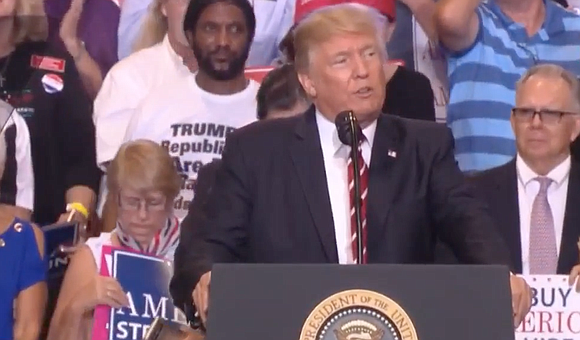 In one tweet Trump said there was no chaos in his administration. Shortly thereafter, he noted that his chief economic adviser, Gary Cohn, was resigning and he was in the process of making a new appointment.
With Cohn's departure there is yet another indication of just how discombobulated the Oval Office and its leader are. From day to day there is further evidence of a ship of state with no clear direction and no sound leadership.
It was rumored for weeks that Cohn would be leaving if Trump went ahead with his plan for tariffs on steel and aluminum imports. Cohn, a former Goldman Sachs president and a proponent of free trade, was seen as a stabilizing influence in the often chaotic White House, but now he joins the parade of high profile exits.
In a statement to the press, Trump said, "Gary has been my chief economic adviser and did a superb job in driving our agenda, helping to deliver historic tax cuts and reforms unleashing the American economy once again. He is a rare talent, and I thank him for his dedicated service to the American people."
Apparently, Cohn's talent was not enough for him to convince the president on his tariff policy, which will have broad ramifications both foreign and domestic once it's enforced.
Trump said he would be making a new appointment—rumored to be Larry Kudlow, a longtime adviser—in a matter of days. He tweeted that many were interested in the job and that he would "choose wisely."
But there are indications that Kudlow would not be a wise choice since he too has expressed support of free trade policies.
The impact of Cohn's resignation, announced on Tuesday, sent Dow futures plummeting 300 points, and obviously Wall Street isn't happy with the change.
Cohn's resignation may have been signaled almost a year ago when he was under pressure to step down following Trump's lack of sensitivity on the melee in Charlottesville. According to some sources, he had drafted a letter of resignation then voicing his objection to Trump's stance and failure to criticize white nationalists.