Gov. Cuomo pledges another $250 million for NYCHA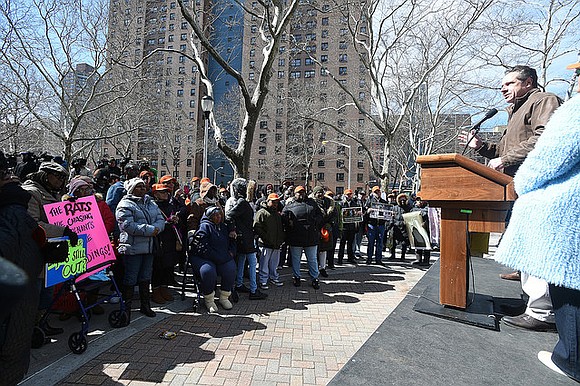 In another visit to NYCHA housing, Gov. Andrew Cuomo announces he's tacking on an additional $250 million proposed investment for inclusion in the state budget to support public housing.
Cuomo made the announcement during a press conference on Saturday at Taft House in East Harlem. He was joined by Councilman Ritchie Torres, State Sen. Brian Benjamin, New York Assemblyman Michael Blake, Assemblyman Robert Rodriguez and Public Advocate Letitia James.
Tenants were also on hand at the press conference to show the "Gallery of Shame" consisting of graphic images of hazardous and unsanitary conditions in NYCHA including lead, mold and leaks.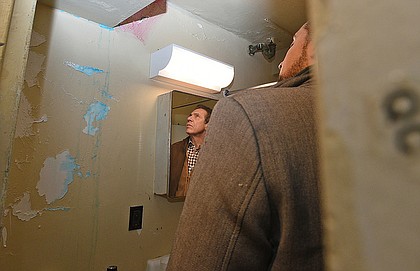 After visiting Andrew Jackson Houses in the Bronx last Monday, Cuomo announced the state would invest $300 million in NYCHA. The additional proposed funding brings the total to $550 million. If legislators approve that state budget funding for NYCHA will be used for improvements needed in buildings, including securing heat and hot water.
"At one time, NYCHA was the model of public housing, and now conditions are at the worst they've ever been. Tenants living in these intolerable, inhumane conditions need help now – not in four years, and this administration is taking action to ensure a brighter future for New Yorkers," Cuomo said.